Country Crooner Craig Strickland Still Missing After Hunting Trip, Friend Found Dead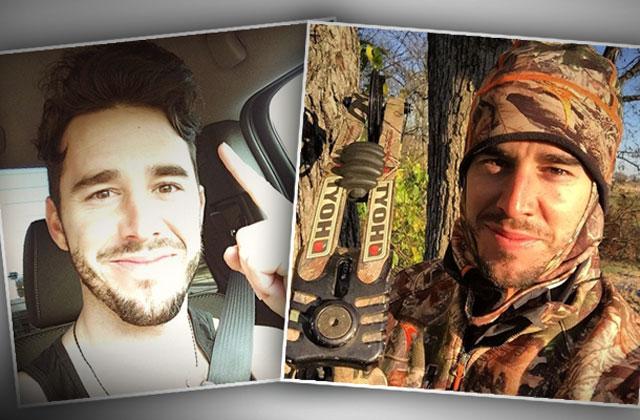 Backroad Anthem singer Craig Strickland was declared missing after disappearing on a duck hunting trip this weekend in Oklahoma with pal, Chase Morland, who was found dead Monday morning.
Authorities continue to search for the 29-year-old crooner, releasing a statement saying, "At this time search efforts are still underway in attempt to locate Craig M. Strickland, 29-year-old male from Springdale, AR., the second subject that is missing from the vessel. There was no personal floatation devises in use. The boat has been found but not recovered at this time."
Article continues below advertisement
While Strickland has yet to be found, authorities say this is still a "rescue effort, not a recovery effort, at this time."
Since word got out, family, friends and fans have posted many prayers for the young singer.
Strickland's wife, Helen, took to Twitter Monday night to give an update and ask for positive thoughts, "Craig's dog Sam has been found. His boat has been confirmed as being capsized. They are still searching for Craig. Please keep praying. Craig is still missing. The search has been called for the night. It will resume again in the morning with a sonar boat. Still need prayers."