Courteney Cox & Johnny McDaid Trying To 'Work Things Out'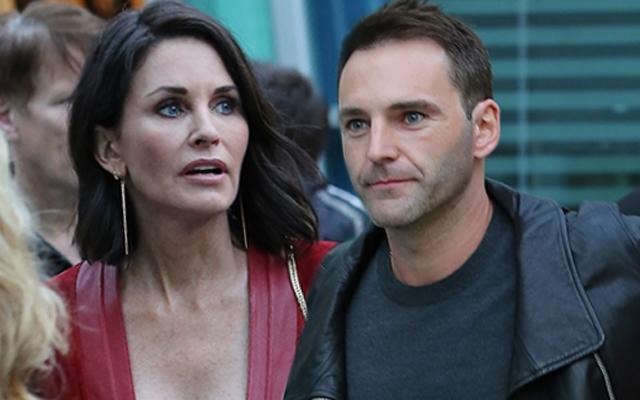 Single for the new year? Not so fast! Courteney Cox's plan to make her ex-fiancé jealous has paid off and RadarOnline.com has exclusively learned that insiders believe he wants to give their relationship another chance.
The Friends star, 51, was blindsided when Johnny McDaid, 39, broke off their engagement and moved back to Ireland. But now sources say he's changing his tune.
"People close to Johnny think he is having second thoughts about breaking up with Courteney," a source close to the situation told RadarOnline.com.
Article continues below advertisement
"It seems like he really misses her. They are reconnecting and talking. So he booked a flight to come back to Los Angeles to try and work things out with her."
While they have been separated, Cox was spotted at dinner with Will Arnett, sparking rumors that the pair may be dating. But the source told RadarOnline.com that she had ulterior motives for the date.
Said the insider, "Courtney and Will have been friends for a long time and she just wanted to go out and have a good time. Plus, she wanted to let Johnny know that there are other guys out there that want her, so if he is still interested then he needs to hurry back."
And it seemed to have worked.
"Johnny and Courteney have even scheduled counseling sessions to make sure that their relationship can work," the insider claims. "He really wants to give it a second chance and she's open to that."
Cox has been dropping hints that things were not completely over with her ex. During their engagement, she wore a promise ring he gave her on her right hand but lately she has been wearing that ring prominently on her left hand in place of her flashier ring.
Do you think they should give their love another try? Let us know in the comments!