Caitlyn Jenner Rips Kris For Graduation Party Snub, Refuses To Apologize For Harsh Comments On 'KUWTK'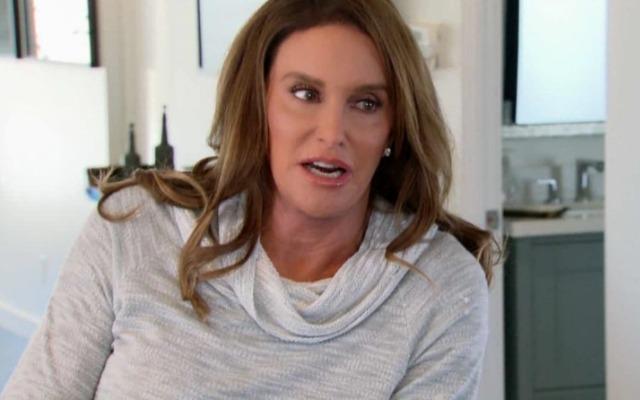 Caitlyn Jenner's appearance isn't the only thing that's changed, as she was more stubborn than ever when she refused to apologize to Kris Jenner for slamming her in the press on Keeping Up With the Kardashians!
On this week's episode, the exes attempted to mend their broken relationship so they could celebrate their daughter Kylie Jenner's 18th birthday together.
Because Kris, 60, was still upset over the comments her ex-husband made to Vanity Fair regarding their marriage, she refused to invite her to Kendall and Kylie's graduation party on last week's episode.
Article continues below advertisement
"Caitlyn is very upset that she wasn't invited to the graduation," Kris told her daughter Kim Kardashian, 35. "It wasn't malicious. I didn't mean to hurt anyone's feelings."
When Kylie refused to invite her parents to her birthday because she didn't want to "deal with the drama," Kris and Caitlyn agreed to meet for the first time to resolve their issues.
Kris called seeing her ex-husband for the first time as a woman "surreal." The duo didn't waste time when discussing their issues, as Caitlyn, 66, fired at Kris for not being invited to the graduation party.
"I was so disappointed in everybody," Cate said. "For 15 years of my life I carpooled kids every day. It's a slap in the face when you don't even get invited to their graduation."
When Kris explained that's how she felt when she read the Vanity Fair article, Caitlyn fired back, "Vanity Fair was months ago!"
Kris responded, "It wasn't malicious… My feelings still weren't healed. I mistreated you? That's not what you say in a Vanity Fair article. It killed me because it wasn't true. What happened to the life we had together? You threw that away!"
Article continues below advertisement
But Caitlyn wasn't sympathetic, as she explained how she "didn't say anything that was bad."
"Don't play the martyr," Caitlyn added, as she mocked, "Oh, poor Kris!"
The momager said in her confessional, "I don't think I have ever met someone as stubborn as Bruce Jenner, until I met Caitlyn."
Although Caitlyn didn't apologize, she asked how the duo could "move forward from this point." Kris suggested they just get used to their new normal, as they ended the conversation with a selfie.
But the photo didn't solve all their problems, as tensions returned when Caitlyn was an hour late to a family dinner for Kylie's birthday.
Although tense at first, Cate and Kris came around, as they walked out of the restaurant together.
Despite Khloe Kardashian, 31, calling Kylie a "little b*tch" for not inviting her family out to a club for her birthday at first, the Kardashian and Jenner brood came together once again to dance the night away.
Article continues below advertisement
Kylie even indulged in PDA with her boyfriend Tyga, 26, during the blowout, as he gifted her with a Ferrari.
Also on the episode, Kris clashed with her daughter Kim for moving into Kris' home with her family while her mansion is under renovation.
"We have to live together for quite a few more months," Kris explained to her over lunch. "And we have to make it work cohesively with happiness."
But Kim refused to listen to her mother, as she demanded to have another room in the house for when her son, who was born on December 5, arrives.
Watch the video right here on RadarOnline.com:
Before Lamar Odom's overdose at a Nevada brothel on October 13, he attempted to turn his life around for his estranged wife.
"He talks about realizing past mistakes and wanting a fresh start," Kris explained of their text conversations. "She waited two years for him to reach out and now he's reaching out?"
Despite Lamar's attempts, Khloe remained adamant about not getting back together with her ex.
"I still very much love Lamar, but I need to move forward," Khloe said in her confessional. "I don't think you really ever have peace from walking away from any situation you wish ended differently."
Keeping Up With the Kardashians airs Sundays at 9pm EST on E!.