Cosby Released On $1 Million Bail As Lawyers Fight Back: 'He Will Be Exonerated'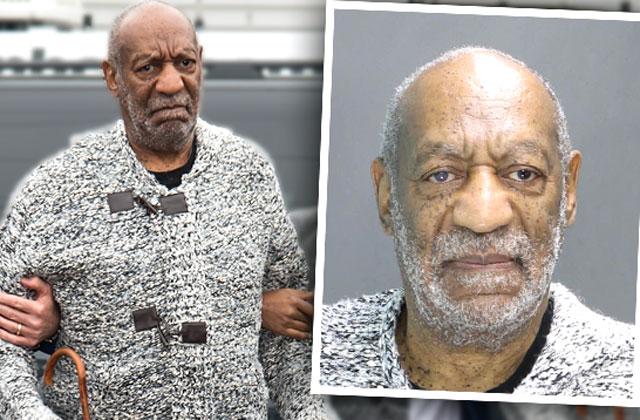 Bill Cosby may have finally been slammed with criminally charges on Wednesday, but the battle is far from over, his lawyers say.
Montgomery County prosecutors announced their decision to criminally charge the shamed comedian with aggravated indecent assault, after reopening an investigation of the 78-year-old in an alleged sexual assault on a former Temple University employee, Andrea Constand, in 2004.
Article continues below advertisement
By Wednesday afternoon, following a short visit to an Elkins Park courtroom, a sweater-wearing Cosby was released at $1 million bail and ordered to surrender his passport.
Escorted by his lawyers, America's once favorite father appeared disoriented as made his way through cameras, even tripping at one point.
Watch the Video on RadarOnline.com:
Meanwhile Cosby's attorney Monique Pressley has called Cosby's charges "unjustified," Us Weekly reports.
"The charge by the Montgomery County District Attorney's office came as no surprise," she released in a statement. "Filed 12 years after the alleged incident and coming on the heels of a hotly contested election for this county's DA during which this case was made the focal point."
"Make no mistake, we intend to mount a vigorous defense against this unjustified charge and we expect that Mr. Cosby will be exonerated by a court of law," Pressley concluded.