Vicki Gunvalson's Daughter Undergoes Surgery To Remove Her Lymph Nodes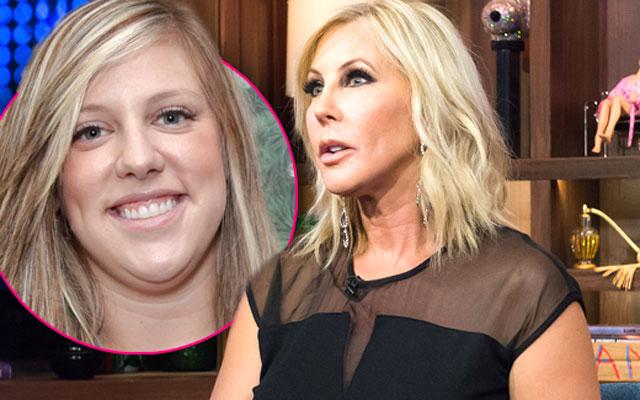 While her ex Brooks Ayers continues to claim that he is indeed battling cancer, Vicki Gunvalson has been dealing with another medical crisis.
On Nov. 13, the 53-year-old Real Housewives of Orange County star revealed that her daughter Briana Culberson was about to undergo surgery to have her lymph nodes removed.
"Just got to LAX and have a few hours before my flight to OKC," Gunvalson tweeted. "Prayers for Briana tomorrow as she has surgery to remove enlarged lymph nodes."
Article continues below advertisement
Just hours later, Gunvalson said that her daughter made it through the surgical procedure and was already back at home. "Briana's surgery went well," she posted. She is recovering at home with her husband, 2 babies & me. Thank you everyone for your thoughts & prayers!
Now, Culberson and her husband Ryan are planning on making the move from Oklahoma to Gunvalson's Orange County.
"God answered our prayers today. Briana/Ryan put an offer on a house today in OC and it was accepted," the reality star tweeted. "Everything is finally coming together."
But in midst of the happy news and helping Culberson through her recovery, Gunvalson is still in the hot seat dealing with Ayers' cancer scandal.
While Gunvalson may claim to have been clueless about her ex's cancer lies throughout last season, RadarOline.com revealed that Bravo producers knew Ayers' stories were shady.
"Everyone knew he was lying about the whole thing," a show insider told Radar. "He didn't have anyone fooled!"