Scheana Confesses Husband's Drug Problem Has 'Already' Been Resolved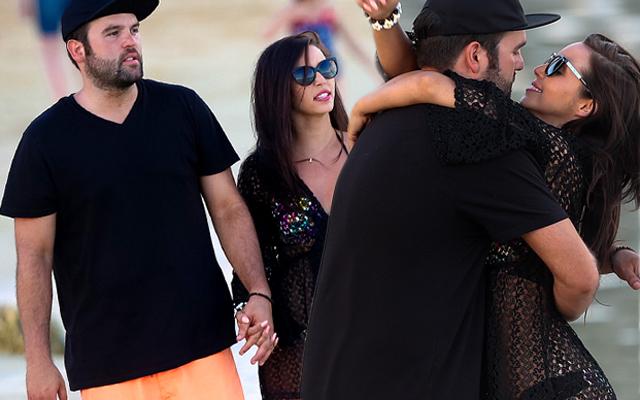 In the last episode of Vanderpump Rules, Scheana Marie confessed to her costars that her husband Michael Shay was going through a rough time, mixing alcohol with pills and had left home.
RadarOnline.com can now exclusively reveal that the couple has gotten past their problems and are in a much better place.
"That Shay's drug problem was already dealt with last year and done and moved on past," Scheana, 30, told Radar.
Article continues below advertisement
For Scheana, the situation blew up on-screen.
"He was kind of in a funk and I was worried he would go back to some of his old ways," she explained. "I had said something to Ariana Madix because she already knew what we had went through last year — then it became this kind of whole thing where that was the center focus around him and it was never my intention."
"It was just a comment I made and now it's a thing," she continued.
All of her marital problems getting captured for the show made going through the rough times even harder for Scheana.
"Having to film it has been the toughest part," she said. "We're not the Kardashians. So there are a lot of issues that we've had to film that have just heightened them and made them a bigger deal because now it's a public affair and not being dealt privately at home. So the hardest part is just putting it out there."
Article continues below advertisement
Scheana now has second thoughts about having talked about her personal problems with Shay on air.
"It was like word vomit that came out of my mouth in an intimate moment with my best friend when I was crying and I couldn't regret that more," she confessed.
But at least things with Shay have improved. "They're great," Scheana said.
Scheana even has an idea of her future with Shay, 28, now.
"Kids are not in my plans right now — in the future, not in the near future — maybe 3-5 years," she admitted. "I want to enjoy being married and travel and do all that fun stuff before we even consider it."
To follow Scheana and Shay's drama on VP, tune into Bravo Mondays at 9 PM ET.