O.J. Simpson Claims He Never Had Sex With Kris Jenner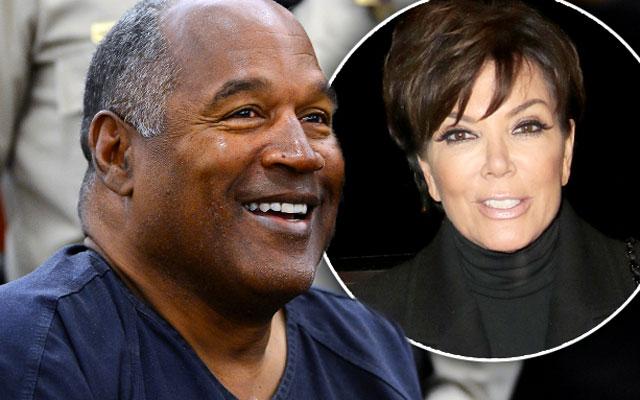 O.J. Simpson told a prison guard he grew close to that he never had sex with Kris Jenner, out of loyalty to his late friend Robert Kardashian.
"I would never do that to my friend Bob — I would never tap Kris," Simpson allegedly told retired guard Jeffrey Felix, who met the former NFL star during his current stint at Lovelock Correctional Center in Nevada.
Felix asked him the sensitive question in connection with the longstanding rumors that Simpson, and not his lawyer pal Robert, was the youngest Kardashian's sister's true father.
Article continues below advertisement
The guard, who retired two months ago, said that his relationship grew with Simpson, 68, after he helped the former Naked Gun star out of a jam with the Aryan Nation, as well as an extortion ring behind bars, according to the NY Post.
"You can see why O.J. trusted me — I kind of earned it — he ended up trusting me almost as much as Al Cowlings," Felix said of Simpson, who he often had marathon discussions with in the convict's cell. "He said, 'You're like a brother to me.'"
As for the murders of Ronald Goldman and Nicole Simpson, ever friendship couldn't convince him of "The Juice's" innocence.
"He's such a nice guy, but, come on, we know he did it," Felix said.
Felix is penning a memoir about his experiences with the infamous one-time murder suspect titled "Guarding the Juice."