Melissa & Jacqueline 'Happy' Amber Is Quitting 'RHONJ'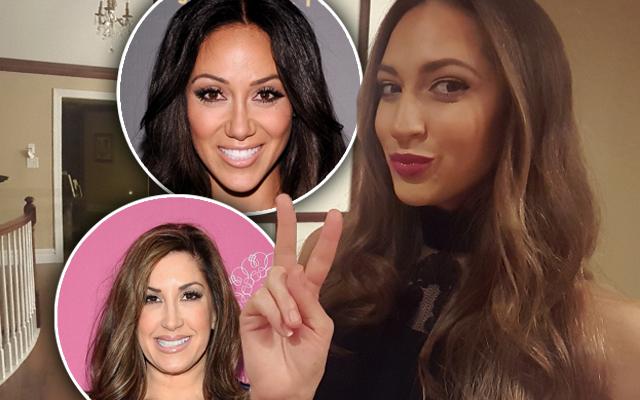 Amber Marchese may be at odds with Dina Manzo and imprisoned Teresa Giudice, but she remains friends with her other The Real Housewives of New Jersey costars.
And now that the 38-year-old breast cancer survivor is leaving the show, she claims her pal Melissa Gorga has showed her great kindness.
"Melissa reached out and basically said that she was happy I was concentrating on my health and family," Marchese exclusively told Radar. "Obviously she understands my struggles in the last six or seven months."
Article continues below advertisement
According to Marchese, Gorga, 36, has always been genuinely concerned about her health.
"We've spoken and hung out during the summer, and even when the cameras weren't on, she would have tears in her eyes," she said. "You have to understand, we've known each other since we were kids, so for her to see me go through that, she was legitimately upset."
Former costar Jacqueline Laurita, 45, also supported Marchese's decision to walk away from the show.
"Jacqueline has been absolutely amazing," Marchese told Radar. "She has been a wonderful friend and she is constantly sending me texts throughout the day or calling me just asking me how I am. She's been very positive in this whole thing."
Before Marchese went public with her decision exclusively to Radar, she called her two girlfriends with the news.
"I told both of them about a week ago I was leaving the show," she says. "I just wanted to give them a heads up that it was going to happen."
MORE ON:
Real Housewives of New Jersey
Article continues below advertisement
Unfortunately, Marchese hasn't heard from all of her costars.
"Nothing from the twins Nicole and Teresa Napolitano," she said.
And while many slammed Marchese and her husband Jim during their stint on reality TV, the couple is now getting a wave of support.
"The general public, it's amazing, everyone is congratulating me which is kind of surprising," Marchese gushed. "They are like, 'Congratulations. Good for you. We're so glad you're not eating Bravo s*** anymore.'"
"People have been direct messaging me and tweeting all these messages telling me that they are super proud of my decision and they respect it. They know that I did it for my family."