Amber Marchese's Husband Confirms She Quit: We 'Don't Need The Money'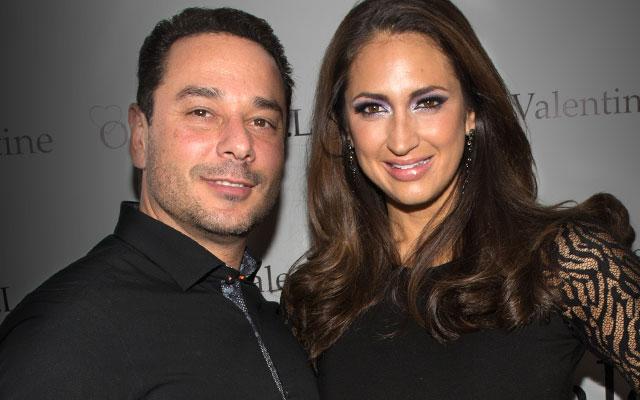 Out with the old and in with the new!
RadarOnline.com has exclusively confirmed that Amber Marchese has decided to quit The Real Housewives of New Jersey.
"Amber is definitely moving on to other ventures in life," her husband Jim Marchese told Radar. "I think it's the best decision for herself, for her health, and for our family."
According to Marchese, they didn't mesh well with the production.
"This show doesn't fit who we are as people, our lifestyle, and who we are as a family," he explained.
Article continues below advertisement
"The viewers don't understand it's not real," he said. "I was told to go to a place. I was told to hit beats, so I did it."
"What they the viewers saw of Amber and I, was what the storyline called for," he claimed. "The constant beating of the drum of 'She has cancer' or 'I'm being rude,' that was what was required of us. That is not how we conduct ourselves."
For Marchese, joining RHONJ was not a financial decision.
"I don't need the money," he said. "I never wanted to be famous. I never wanted to be an actor."
"To be snarky, if I wanted to, I would buy my own production company," he joked. "I don't want to though. My bank lends hundreds of millions of dollars a year. I'm relatively certain if I want to buy a half an hour on Bravo or any other station, I could do it."
And after watching Teresa Giudice's special, the decision to leave the franchise was clear for Amber and Jim.
Article continues below advertisement
"It was something we contemplated at the end of last year's filming," he said. "And the delay in filming, her health issues, and then watching the direction of RHONJ: Teresa Checks In, it just solidified our decision."
"I made my position very clear for quite a bit of time," he continued. "I don't know who they have and haven't approached, but I know they would have no reason to approach us. I've said to the world, I don't want my wife going back to the show."
"For the people returning, they know the game," Marchese sniffed. "And quite frankly, they don't have any money, so they have to do it to support their family. If we were in a financial position where we needed to, we would do it. But we're not."
So will the Marcheses stay connected with any of their former costars now?
"We won't miss the cast because we didn't really know anyone," he claimed. "I know that Amber rekindled a friendship with Melissa Gorga and created one with Jacqueline Laurita, so I'm sure they will keep in touch. I think that's nice, but we have no desire to stay in touch with anyone else from the cast."
And for any new cast members auditioning for the show, Marchese wishes them "good luck!"
"We were given a job," he concluded. "We did it. Now we are moving on."
As Radar first reported, contracts for season 7 still have yet to be given out—and it's only certain that Giudice, Gorga, and Laurita will be coming back.