Lamar's Cousin Claims Khloe Made Her Sign Bizarre Waiver At Hospital Just Days After Overdose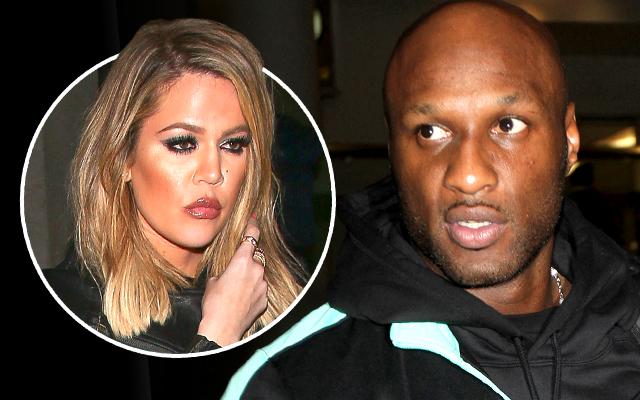 Khloe Kardashian has been at war with estranged husband Lamar Odom's family after his near-fatal drug overdose— and now the former NBA great's cousin is speaking out about the reality star's bizarre behavior during the chaotic aftermath.
Sherae Clark-Williams took to Facebook to air her grievances against the 31-year-old and her famous family, accusing them of forcing her to sign a self-centered nondisclosure agreement specifically citing Kim Kardashian's 2-year-old daughter during a hospital visit.
Article continues below advertisement
"I'm supposed to sign a waiver not to talk about North West, a child I have no interest in whatsoever," Clark-Williams fumed from Las Vegas' Sunrise Hospital on October 16, three days after the 35-year-old father was discovered unconscious in a Nevada brothel.
The New York native urged friends to contact the hospital about the Kardashian clan's shocking request.
"Please call Sunrise Hospital in Las Vegas and ask them is this how you treat all families going through this," she continued.
In the shocking post, she also claimed Odom's children Destiny, 17, and Lamar Jr., 13, witnessed the troubled basketball star open his eyes for the first time— NOT Khloe.
"His true family is here," she said in a clear jab to the Kardashians.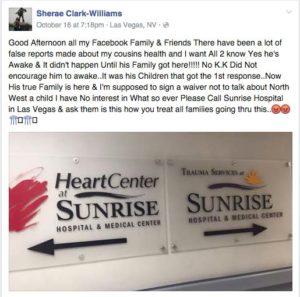 As Radar has reported, Odom's camp is furious that Khloe put an end to her hospital vigil to meet up with on-again boyfriend James Harden.
"So Khloe's trip to see James was a slap in the face to Lamar," a source said. "She clearly isn't concerned about Lamar if she's off with her boyfriend."
Khloe put an end to their nearly final divorce proceedings last month, claiming she wants to have the power to make important medical decisions as his wife.