Khloe Confirms She's Not Getting Back Together With Lamar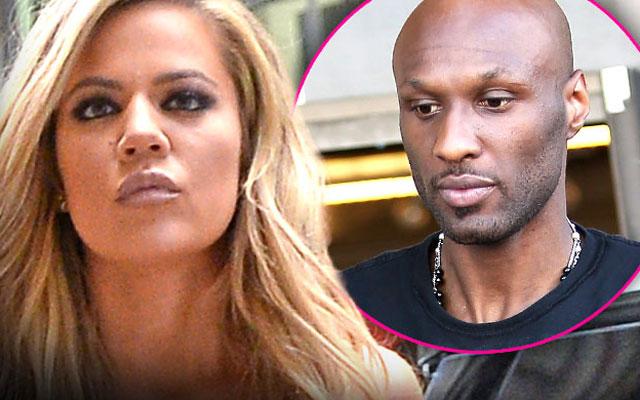 Sorry Lamar! Khloe Kardashian confirmed in a new interview that despite dismissing her divorce to Odom, she is 100% still in a relationship with James Harden. And she confessed that her brief reunion with her recovering husband has left her "emotional" and "irritated."
"Right now, at this moment — I can't even tell you what's going to happen in 30 minutes, which I've learned recently — but James and I are great, and we're on a great page," she confirmed in an interview with Yahoo! Style. "As of this moment, he's been very supportive. He and I are doing just fine."
Article continues below advertisement
As for Odom, she insisted, "There is so much more medically and emotionally that we have to go through in order to even think about anything romantically. This is a very serious situation with a lot of layers. He has a long road ahead of him, and I will be there by his side."
But maybe not every day. As RadarOnline.com reported, she recently left him in the hospital for nearly a week to go visit Harden in Houston, debuting her short "fashion lob" haircut at the same time.
She explained, "I was just emotional and irritated being in a hospital."
Ultimately, however, she warned fans she'll be keeping the rest of Odom's recovery process relatively private, a move sure to enrage her publicity hungry momager, Kris Jenner.
Kardashian said, "For me, keeping this private is a big deal. I've seen a lot of people talk about it, and I think they shouldn't; you shouldn't talk about a medical situation unless you're around it."
Do you think Khloe is handling this situation well? Let us know in the comments!