Lamar Begs Khloe To Come Back But She Ignores His Calls!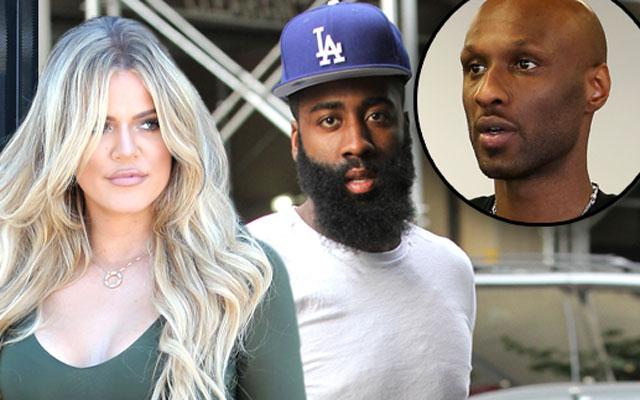 Khloe Kardashian's love triangle with James Harden and Lamar Odom is getting messy! The KUWTK star dashed off to Harden just days after dismissing her divorce to Odom, and now insiders say the ailing former NBA star is begging her to come back.
Harden and Kardashian "have been spending quiet time together this week in Houston," an insider explained. "James gives Khloe the space to do what she needs to do. He is comfortable enough with their relationship. Khloe had been in contact with James daily in the days after Lamar had overdosed and was in a coma."
Article continues below advertisement
And though Kardashian briefly flirted with the idea of going back to her former husband, insiders say she got a serious wakeup call when Odom summoned his drug dealer to his hospital bed.
"It became clear to Khloe very quickly after Lamar woke up, and the days went on, that he wasn't going to be changing any time soon," the source explained. "Calling his drug dealer to the hospital was the final straw for Khloe."
Meanwhile, "the relationship with James is no drama," the source continued. "Khloe is checking in with Lamar's doctors daily, but she is now ignoring Lamar's calls and texts."