Jill Duggar Writes Open Letter To Sister Jessa On The Miracle Of Birth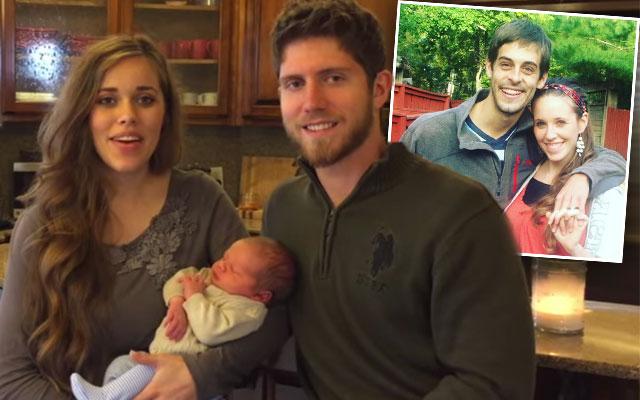 Talk about a close family!
As an experienced mother, Jill Duggar Dillard thought she'd send some congratulations and advice to sister Jessa on the beauty of childbirth, taking a break from her missionary work in Central America to write an open letter:
Hey Jess,
Derick, Israel and I are so excited for you and Benji! I can't believe you have a little one now! It was such a joy to get to be apart of the birth from Central America, thank you. You were a champ! I felt those contractions with you. Jess, a verse that I texted Jana while you were in labor was one I clung to while laboring with "choo choo" (Israel): "I can do all things through Christ who strengthens me." -Phil 4:13
Article continues below advertisement
For me during labor this meant that God would give me just enough grace for the next contraction. Now it tells me that if I abide in Christ daily (reading the bible and asking him for wisdom and strength), God will help me to be the wife and mother he wants me to be. God's grace is sufficient in our weaknesses (we definitely aren't perfect)!
I'm so excited to both be on this motherhood journey together! I pray our boys will love Jesus with their heart, soul, mind and strength and love others more than themselves! We will have to let them FaceTime frequently while we are down here. It will be so fun to see them experiencing things and going thru similar stages within a few months of each other. I'm sure since they were about the same size at birth they'll be sharing clothes too.
We love and miss y'all! You'll have to come for a visit so we can meet our little adorable nephew/cousin!
Love,
Jill
Meanwhile, Jessa shared an adorable snap of little Spurgeon Elliot—named after preacher Charles Spurgeon and missionary couple Elizabeth and Jim Elliot—on Instagram.
"Can't believe my baby boy is already 1 week old," she gushed. "So grateful to God for this precious little gift! #BabyQuincy #SpurgeonElliotSeewald."
MORE ON:
19 Kids and Counting
As RadarOnline.com reported, Jessa said previously that she and Ben were looking to give the child "a strong name with a lot of meaning" linked to "heroes from the Christian faith."
But the 19 Kids and Counting family hasn't escaped all the Josh Duggar drama just yet.
The shamed 27-year-old, who is currently receiving treatment for his sex addiction in a Bible-based rehab center, was used for a storyline on fictional crime series Law & Order: SVU. The episode, which aired recently, centers on the 13-year-old daughter of a Jim Bob and Michelle-like Christian couple, who is possibly impregnated by her older brother.