Jessa Duggar & Ben Seewald Reveal Name Of Newborn Boy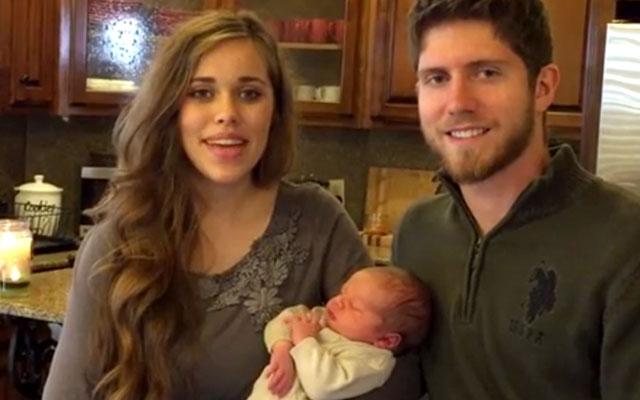 Jessa Duggar and Ben Seewald announced Wednesday that they named their newborn baby boy Spurgeon Elliot Seewald, and RadarOnline.com has all the details for you.
The ex-19 Kids and Counting star, 23, said in a YouTube clip, "His nickname has been 'Quincy' since we first found out we were pregnant.
"We've been working on finding out a name, and we finally figured it out!"
Watch the video on RadarOnline.com
Article continues below advertisement
Seewald, 20, went into detail about the inspiration behind the name of the 9-pound, 11-ounce infant he and his wife welcomed Nov. 5 in an all-natural childbirth at their Arkansas home.
"Charles Spurgeon was a preacher who lived back in the 19th century and he had a big impact on our lives," and "Elliot, that was the last name of Jim Elliot and Elizabeth Elliot, and Jim Elliot was a missionary," Seewald said.