Jessa Duggar & Ben Seewald Still Waiting On Naming Their Newborn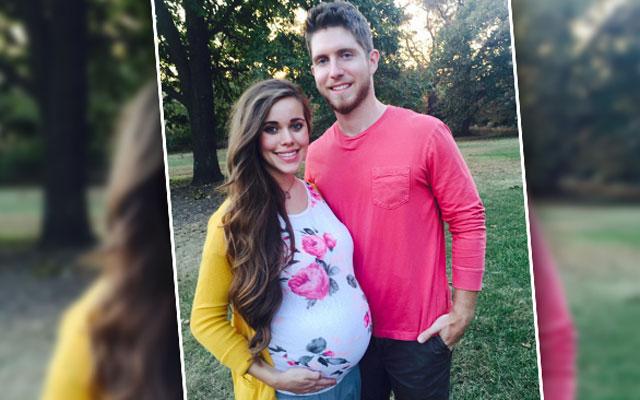 Jessa Duggar and Ben Seewald said they're taking their time in naming their newborn baby boy, and open up on the grueling details of the childbirth process, and RadarOnline.com has all the details for you.
Ben, 20, told People that he and his wife have been very finicky about the naming process (since they became parents Nov. 5) because "he is going to have this name for the rest of his life."
Jessa, 23, said that they're specifically looking "to give him a strong name with a lot of meaning," possibly one reminiscent "of heroes from the Christian faith."
Article continues below advertisement
The couple have even taken the question online in hopes of finding the perfect name, with more than 100,000 submissions.
"It is going to be very special — a lot of thought has gone into it," Jessa told the magazine. "It's been really cool to meet him, look at his face and match a name to who he is."
https://instagram.com/p/9wj6zxsAt7/?taken-by=kenzie_rose_chance
The new parents also opened up about the "very intense" labor process — including 10 hours of contractions — that Jessa dealt with in giving birth to the 9-pound, 11-ounce tot.
"I can't believe he's really ours … it is so amazing … he's a miracle," she said.
Ben said that it was "emotionally difficult" watching his wife deal with such excruciating pain, as she nearly opted to receive an epidural after previously planning an all-natural childbirth at her Arkansas home.
"I was trying to keep it positive," he told the publication. "There were a few times, she was like, 'I can't do this.'"
Article continues below advertisement
Jessa said that in going into labor, "everything was different than I expected," and that "labor is hard."
At one point after she delivered, the ex-19 Kids and Counting star began bleeding at such a heavy rate, she had to be rushed to the hospital for a blood transfusion.
"I tried to keep my head, I was awake and alert," the reality star said, noting that one of the most difficult parts was not being able to hold the child after giving birth, but she was eventually able to after doctors took care of the scary situation.