Jessa & Ben Seewald Share Full Wedding Video For One Year Anniversary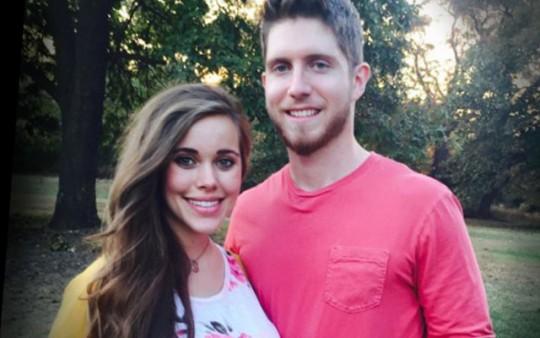 Pigging out! Jessa Duggar and husband Ben Seewald celebrated their first wedding anniversary—and baby Seewald's due date—with a couple's fast-food night out.
In a photo of their less-than luxurious meal, the mom-to-be wrote, "Sometimes, you forget about eating healthy and go for the good stuff. Happy anniversary, Love! @ben_seewald."
The newlyweds also rang in the big day with a gift to their fans: never-before seen footage of their wedding ceremony.
Article continues below advertisement
https://instagram.com/p/9kCSUmDfmG/?taken-by=jessaseewald
"Today, Nov. 1st, Ben and I celebrate our 1-year wedding anniversary," the reality star, 22, captioned stills of the special video video. "We are super excited to share—for the very first time—THE ENTIRE, UNEDITED VIDEO OF OUR WEDDING CEREMONY!!!!"
"To our family and friends: Our hearts are full of gratitude toward all who worked so hard to make our special day so amazing," Duggar continued. "Thank you for pouring into our lives, and loving and encouraging us in this first year!"
Watch the Video on RadarOnline:
Then, in a special message to her hubby, she wrote: "To the man of my dreams: Baby, you are my best friend and the Love of my life! I'm so thankful to God for bringing us together! This past year with you has been the best yet—I'm sure only to be outdone by the next!"
Meanwhile, as Radar previously reported, Duggar recently admitted that she's feeling a bit weighed down by pregnancy these days—pun intended.
"Feeling as big as a barn, and soooo ready to meet my baby! #BabySeewald," she captioned the most recent photo of her burgeoning belly.
When do you think baby Seewald will officially arrive? Let us know in the comments below!