Charlie Sheen's Father Martin Calls Son Courageous For HIV Confession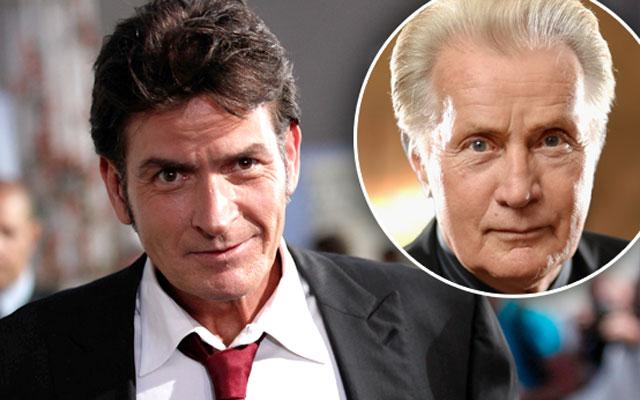 Martin Sheen lauded his son Charlie as courageous for admitting to the world that he's HIV-positive.
The West Wing star, 76, delivered the emotional remarks before more than 300 people at the CME Group's Global Financial Leadership Conference in Naples, Fla., the Naples Daily News reported.
"As I watched him alone, reveal his deepest, darkest secret, I couldn't believe the level of courage I was witnessing, and that it was my son," the father of the star said. "I left him a message, and I said that if I had that much courage, I would change the world."
Article continues below advertisement
Hear the Audio on RadarOnline.com
The elder Sheen said that the Two And A Half Men Star "had been leading up to this sort of story for several months, and his family kept encouraging him to do it.
"And he kept backing away, and backing away, because it was like going to his own execution, I guess … it was the most difficult thing he'd ever done."
The Apocalypse Now star noted that Charlie "kind of sealed it when he called Matt Lauer last week and asked if he could go on" the TODAY show, where he confirmed The National ENQUIRER's world exclusive report that he's been battling the HIV virus.