Exclusive
Doctors Explain Why Sheen Is Still HIV Positive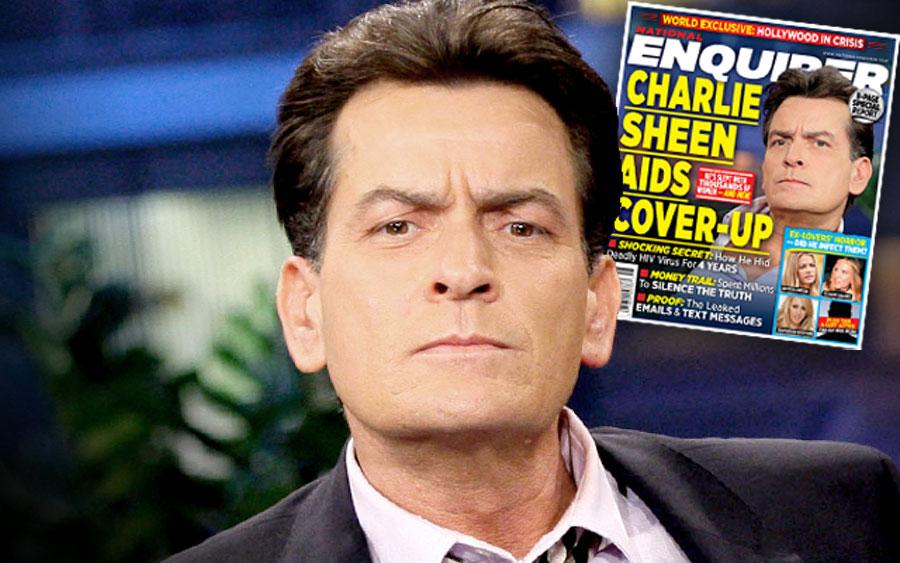 BY Dylan Howard and Melissa Cronin
As Charlie Sheen prepares for a Today show sit down with Matt Lauer on Tuesday, RadarOnline has learned the A-List actor will claim there is no trace of HIV in his blood. But that doesn't mean he's negative.
A medical expert tells RadarOnline.com there is no known cure for HIV, the virus that causes AIDS – and once you have it, you have it for good. That said, a host of so-called "antiretroviral drugs" are able to control the illness by driving its presence in a patient's bloodstream down to what is medically known as, "undetectable levels."
Article continues below advertisement
Dr. Donald H. Marks, a Morris County, New Jersey-based board certified internist with an expertise in microbiology and immunology told RadarOnline.com, "The levels can very low. They can be depressed for very long period of time by the anti-retroviral drugs as long as the person tolerates and they are effective."
"It doesn't mean you're negative. It just means that you are below the ability of the standard test to detect it. It doesn't mean that the virus is not there. You are suppressing the virus. You are not eliminating the virus. A person is not ever totally cured of HIV. They are in remission. We presume that the virus hides in various organs in the body, away from the blood."
He concluded, "Even while the drugs can seemingly eliminate its presence in the bloodstream, it remains a part of our genetic code and can resume replication once the drug therapy concludes or no longer becomes effective."
Philip Gunraj, a Board Certified Registered Nurse at the North Central Bronx Hospital, added, "HIV is like dealing with a ferocious lion. As long as you whack it each day with a stick, it will remain in its cave. But the second you stop whacking it on a daily basis, it comes back out and devours you."
Article continues below advertisement
Gunraj, who works in the hospital's infectious disease clinic and works with HIV/AIDS patients routinely, told RadarOnline.com, "There is a not a drug developed that will drive the HIV from its hiding space. It hides in the brain and the lymphoid tissue and genital organs.
"So while we can bring it down to so-called undetectable levels, we cannot as yet eradicate it fully."
Keeping the virus at undetectable levels, or maintenance of a best-case condition, is contingent on continued daily dosages of the drugs.
More than 1.2 million people in the U.S. are living with AIDS or HIV. For more information about HIV, get in touch with the Centers for Disease Control.
Additional reporting by Jen Heger and Andrea Simpson