Pat Houston Speaks Out For The First Time Since Bobbi Kristina's Tragic Death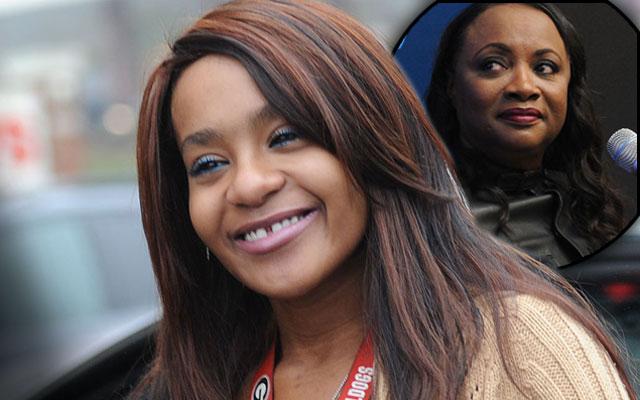 Pat Houston has finally come forward after the untimely passing of 22-year-old Bobbi Kristina Brown.
In an exclusive interview with Entertainment Tonight, the late Whitney Houston's sister and manager opened up for the first time about her beloved niece and the family's heartbreak following her death on July 26, 2015.
When Brown was found facedown and unconscious in her bathtub in January 2015—under eerily similar circumstances to mother Whitney—Houston says the family had already been planning on an intervention for the troubled young singer.
Article continues below advertisement
"When we really found out that Krissy was in trouble with drugs, we were really making plans to do something about it," she told ET, confessing that she had been planning to send Brown to a rehab facility in California, "but it came too late."
Of course, the Houston clan also had a complicated relationship with Brown's so-called husband Nick Gordon—the adopted son to Whitney—and his potential involvement in the 22-year-old's death.
As RadarOnline.com previously reported, court documents filed by Brown's conservator, Bedelia C. Hargrove, allege that following a "violent altercation," Gordon administered "a toxic mixture" to Brown just hours before she was found in her bathtub.
Gordon, who continues to hide out in Florida, fought back against the lawsuit, calling it both "slanderous" and "meritless" in an official statement.
But throughout Brown's tumultuous (and reportedly violent) relationship with Gordon, Houston says she remained a shoulder to cry on for her young niece.
Article continues below advertisement
"I really tried to show her that I'm going to do this to let you know that you don't have to be afraid of anything. I got you,'" she recalled, referring to a previous restraining order she filed against Gordon after he had posed threats to her using gun photos.
"External attraction can really cause problems," she added remorsefully.
When asked if there was any advice she would've liked to share with her now-deceased niece, Houston replied: "You have to love yourself. You have to call on people and not allow someone to divide you and then conquer you."
For more of Pat's exclusive interview, tune into Entertainment Tonight on Friday or Saturday at 7 p.m. EST.