Jerry O'Connell Hiding From Tom Cruise After Scientology Diss!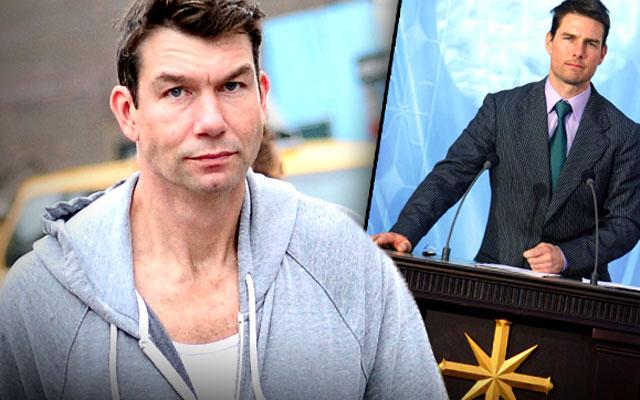 Actor Jerry O'Connell has been running scared from Tom Cruise since he dissed the star's controversial religion!
Back in 2008, O'Connell made a Funny Or Die video mocking Scientology and its poster-child Cruise. He has been looking over his shoulder ever since. "I have not run into Cruise," he said in an interview for the Allegedly with Theo Von & Matthew Cole Weiss podcast. "I saw him at one event, and I hid. I had to be at the event. I hid for as long as I could," he admitted. "When it was like, time to disperse, I literally was the first at valet... I don't think there will be a confrontation, but why poke that bear?"
Article continues below advertisement
"You know, Scientology is a weird place," O'Connell continued. "That documentary wasn't that amazing. I thought I was going to be blown away by it. That was event television for me. I'm 41. I don't know if Scientology is like, right in my wheelhouse. I think if you're younger today it's not that big of a deal. But for me, moving to LA in like '98 it was like you know, I have friends that went into it."
The actor also shared a wild experience he had one night when he joined friends at a Scientology party. "There's no rules about drinking or not in Scientology. Those people party," he revealed. "Everyone was walking in the gates of the Scientology Center, and you're sort of drunkenly stumbling and you're happy to not have to drive anywhere. This is before Uber, kids."
O'Connell shared how members of the church attempted to peer pressure him into joining them. "A group of them all went in. I was with my brother. And my brother was like, 'Oh no, we can't do this.' And they were all walking in like, 'Come on in! Come on! Don't be lame! The night is young.' My brother and I were stumbling down Franklin Ave at 2:30 in the morning. That's how they get you."