The Ultimate Humiliation! Teresa Giudice Strip-Searched During Prison Raid -- Why The Guards Were Suspicious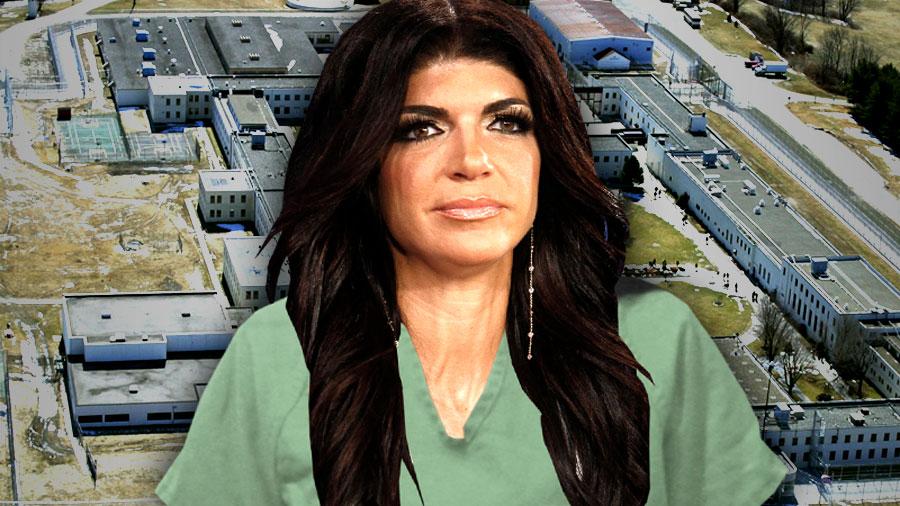 Teresa Giudice's prison nightmare is worse than she ever could have imagined! RadarOnline.com has learned the reality star turned felon was strip searched during a late night prison raid -- because guards thought she could be hiding contraband.
It all was sparked by a tweet to her fans, in late May, which read, "Thank you everyone for all of the cards, letters, and kind words of support. I love, love, love you all xo T!"
Article continues below advertisement
Even though Teresa has unlimited access to e-mail, there is no internet access available at the prison. Teresa's daughter Gia posted the note, but a source told RadarOnline.com that prison officials thought she'd gotten illicit access.
Not long after the post went live, "Prison officials descended into Teresa's cell while she was sleeping," the source told RadarOnline.com. "It was a full shakedown because guards believed she had a cell phone."
"The cell was torn apart, as were the bunks of all of the other inmates," the source said. "It was extremely scary for Teresa and she was also subjected to a full strip search, including the dreaded bending over and coughing."
"Teresa explained to the guards that her daughter had posted to her Twitter account and after nothing was found, the ladies were left to clean up the mess," the source continued. "It was extremely scary for Teresa because she had never been in the crosshairs for discipline purposes since arriving."
Article continues below advertisement
"There have been other routine searches, but she had never been the focus. Anyone thinking Teresa is getting special treatment behind bars is absolutely wrong....she is treated just like everyone else."
Since the raid, Teresa has recovered and even been enjoying leisure time with other inmates.
On Sunday night, Teresa had an impromptu viewing party of the Bravo special in the communal television room at the prison.
"Teresa was joined by other inmates and she laughed and cried watching Joe, her kids and parents. She was so proud of Gia for being so mature and stepping up and Teresa was also impressed with Joe's involvement with the girls," the insider previously told us.
"The other inmates were clapping throughout the entire episode and Teresa really got a lot of support from the group. These women have become confidantes and sisters to Teresa, and without this sisterhood, she wouldn't be able to get through the day."
At the end of the special, a preview of next week's episode mentioned the raid. Stay tuned for more details!