'I'm An Idiot, I Made A Terrible Mistake': 'The League' Star Steve Rannazzisi Details Shocking 9/11 Lies To Howard Stern –– Claims Wife 'Had To' Go Along With It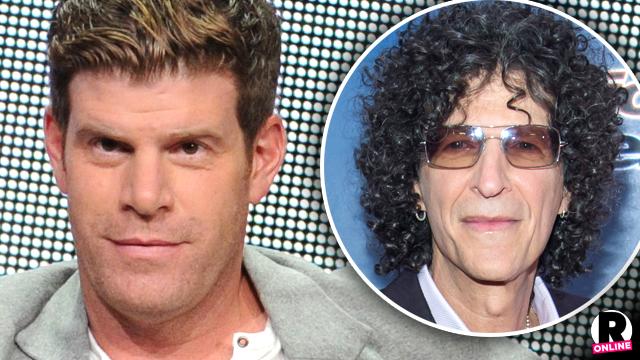 Steve Rannazzisi Tuesday faced a stern line of questioning when The League star opened up about his lie that he escaped death during then Sept. 11, 2001 attacks.
Speaking with The Howard Stern Show, The League star said, "I know what I did was terrible," noting that he was breaking his silence to the King of All Media in a haze of feelings he described as "hurt," "pain" and "nervousness."
Watch the Video on RadarOnline.com
Article continues below advertisement
The contrite comic was speaking about the 14-year fib for the first time since coming clean last month to the New York Times, and later, via his Twitter account.
"I know that I hurt a lot of people; people that lost people, people that helped people survive," he said. "And those are the people that I am truly sorry -- I feel awful."
Rannazzisi said he felt some relief not having to carry the burden of his deceit around with him moving forward, conceding, "It's out now and I don't have to wait and see what's going to happen or be cautious anymore.
"I don't have to live with the lie anymore -- I'm an idiot, I made a terrible mistake -- but this is not who I am and I'm going to move on beyond this."
The 37-year-old comedian admitted that he initially made up the tall tale after moving from New York to Los Angeles in October of 2001, where he shared it with his newfound acquaintances on the West Coast comedy circuit.
"It's not like I moved to Los Angeles with this story, with the thought of, 'I'm gonna go out and trick everyone out there and tell them this is what it is,'" he said. "Sitting at The Comedy Store and people being like, 'You were just there at 9/11? You were there? You worked there?' And it's like, 'Yeah, I did.'
Article continues below advertisement
"You have like 15 seconds, I think, to kind of go, 'Wait, hold on. I'm sorry, that's not true;' if you pass that 15 seconds, it becomes a thing where now I have to be the guy who is very strange and weird and say, 'I lied about 9/11.'"
Rannazzisi told the radio icon the initial lie was "a completely out of the blue situation," and "wasn't calculated" at all.
Eventually, Rannazzisi had his wife Tracy lying about it as well, to keep up the charade.
"She had to -- she had no choice," he said.
Rannazzisi said moving forward, he plans on taking the stage and being himself, fully "expecting some people will heckle me."
He credited Pete Davidson, the young Saturday Night Live comic whose firefighter father actually did die on the tragic day, for his positivity and support in the wake of the potentially career-killing fiasco.
"The thing that he said to me was that people make mistakes; I can't even say thank you enough to Pete Davidson," he said. "That guy, he's top notch."
Rannazzisi repeated his detailed bill of goods both on Marc Maron's podcast WTF six years back, claiming that he'd been working at Merrill Lynch on the South Tower's 54th floor when the first plane hit, and made his escape.
Live editions of the Howard Stern Show air Monday thru Wednesday on SiriusXM.