Inside Shannon Beador's Ugly Confrontation With Hubby David's Other Woman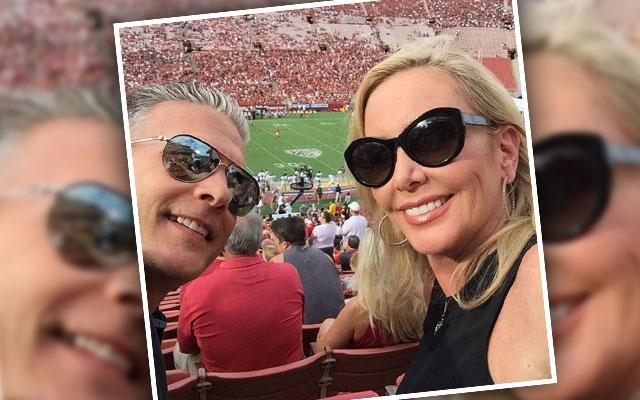 The fight went down when Real Housewives of Orange County star came face to face with her husband's former mistress, Nicole McMackin, at the crowded game on Saturday. Although the gorgeous reality mother of three tried her best to avoid confrontation, a friend of Shannon's tells RadarOnline.com exclusively that she was left no other option!
"Shannon and David have had their USC seats for years and Nicole knew that they loved going to the games because she sees that they constantly post photos every single time they are at a USC game," the pal says.
Article continues below advertisement
According to the source, "Nicole only started going to watch the games after her affair started with David. She got seats that were in front of theirs and Shannon thinks it seems like it was on purpose, so that David would have to see her every single time that they went!"
"On Saturday, it seemed like Nicole was going out of her way to be seen by Shannon and David. She was laughing really loud and pointing at them and making a complete scene. The worst part is that she was there with her husband," says the source.
As RadarOnline.com previously reported, on the past season of the RHOC, David and Shannon shocked their fans by revealing that they were staying together after he had an eight-month affair with a woman later identified as McMackin.
"Shannon is just so upset right now because this woman will not leave their world," the friend says. "She honestly does not know what to do. She knows that David has no contact with her anymore. But neither her nor David understand why she keeps popping up all over the place."
"They both are really at end of their rope right now and are so worked up because of Nicole's refusal to let it go. Shannon's friends are all advising her to take action, so she is really considering the next indicated step."