Exclusive
'Devastating!' RHOC' Star Shannon Beador Says Husband David's Affair Shattered Their Children -- Plus Why They Went Public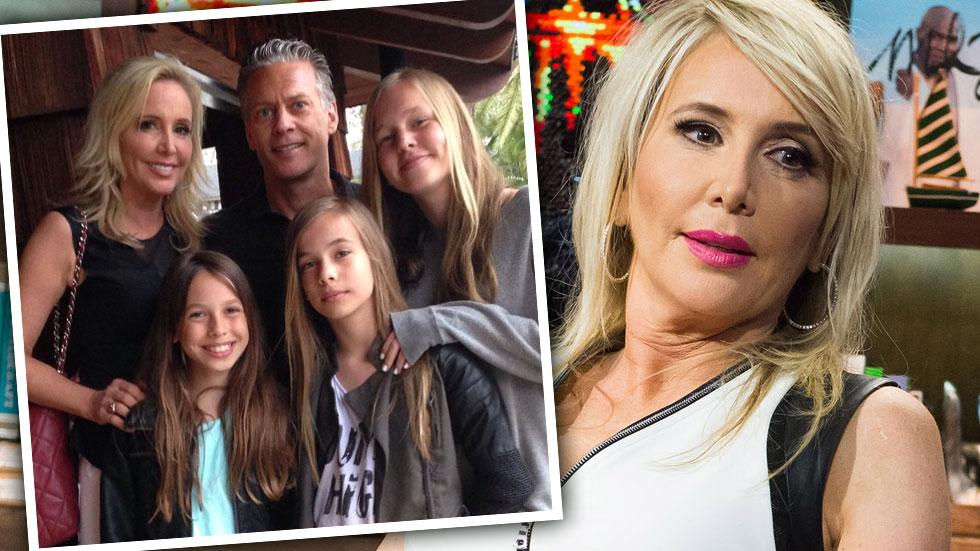 Real Housewives of Orange County star Shannon Beador spoke to RadarOnline.com exclusively last night about her husband David's affair, saying that their three daughters – 13-year-old Sophie and 10-year-old twins, Stella and Adeline – were "devastated" after learning that their father had cheated.
"We went back and forth with the decision to go public for quite some time and whether or not we should put our family and our kids through it," the 51-year-old reality star told RadarOnline.com.
Article continues below advertisement
"After a lot of counseling with our church, our counselors and with our children – a lot of discussions with our children – we decided that this was an opportunity to show couples that you don't have to throw in the towel after something like this happens," she said, while standing by her husband's side.
Shannon, who was visibly still upset about the betrayal, told RadarOnline.com, "It is so devastating to the kids."
David insisted, "If we can help just one couple, than it was worth letting it out there because it certainly wasn't an easy thing to do for Shannon or for myself. If we can help one couple, or one family, it is all worth it."
As RadarOnline.com previously reported, the still-married couple revealed that the affair took place on the season premiere of their hit Bravo reality show, but chose not to disclose the name of the woman or when the affair took place.
Article continues below advertisement
"The problem with David and I is that we are too honest. We wear our hearts on our sleeves and we can't be fake. Sometimes it bites us in the ass, but we are just honest," Shannon said.
When asked by RadarOnline.com if it was hard watching their marriage issues unfold on television, she said, "I loved the idea when it first started of seeing my life played back and seeing our marriage played back because at that time I wanted my husband to spend more time with me and I thought he'd go 'Yikes! I need to spend more time with my wife.' Then all of this happened, so it has been a blessing. There is good and bad, but there is more good."
"Our story is different because we are digging deeper into our relationship and you typically don't see the middle part," Shannon told RadarOnline.com last night at the Hallmark Shoebox Relaunch and 29th Birthday Celebration at the Improv in Los Angeles, Calif.
"You see that there is an issue and this is where the couple is today. We are letting you see the high and lows of us repairing our marriage."
Do you think that Shannon and David made the right choice by going public with the affair? Tell us your thoughts in the comments below.