Scott Extends Rehab Stay After Custody Ultimatum From Kourtney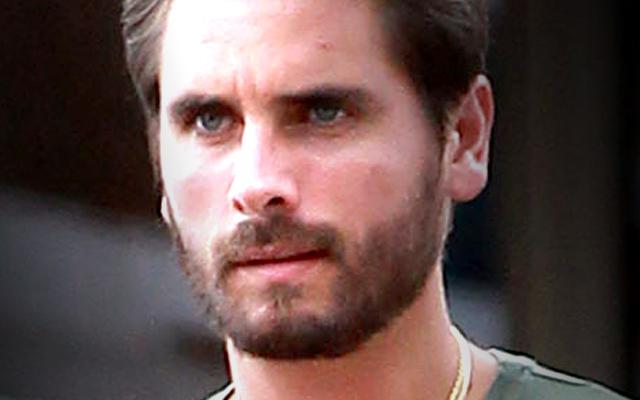 Will the sixth time be the charm? Scott Disick has been to rehab roughly half a dozen times but RadarOnline.com has learned his latest stint could stick, thanks to Kourtney Kardashian. According to insiders, Disick has extended his planned stay to a whopping 90 days after his baby mama laid down a strick ultimatum.
"Kris and Kourtney have set the terms that he is to stay in treatment for a total of 90 days, with the option to do outpatient after one month," a source close to the Kardashians told RadarOnline.com.
Article continues below advertisement
"They told him that anything less is not acceptable and will prevent him from obtaining joint custody."
For nearly a decade, Keeping up with the Kardashians reality star Kourtney Kardashian has tolerated her alcoholic ex's countless relapses for the sake of the couple's three children – Mason, 5, Penelope, 3 and 11-month-old son Reign.
But after Disck cheated on his hot-bodied baby-momma while on a bender this summer, RadarOnline.com has exclusively learned that Kardashian is now in full control of the visitation schedule.
MORE ON:
Keeping Up With the Kardashians
As RadarOnline.com previously reported, Disick secretly entered a rehab facility in Malibu at the same time as his longtime pal and pseudo brother-in-law Lamar Odom overdosed in a brothel outside of Las Vegas.
But is Disick truly ready to beat his demons once and for all, or is his motivation purely to maintain custody of his kids?
According to the insider, "Scott is actually taking this seriously. He told the them all that he will do whatever they want him to do so that he can remain a full-time father to his children.
"He was left with no other choice," said the source. "Kris also told him that all of his friends are enablers and he has to get rid of them if he wants to really get better. He knows that he needs to 86 all of his buddies from his life."
Do you think that Scott Disick is going to stay sober this time? Tell us your thoughts in the comments below.