Sandra's Baby Joy! Inside Bullock's First Days With Baby Daughter -- How Boyfriend Bryan Randall Is Helping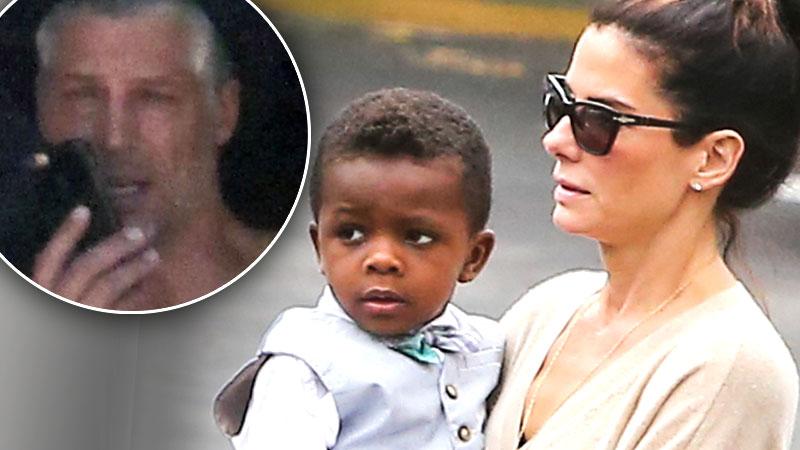 Sandra Bullock has fallen in love -- and not just with boyfriend Bryan Randall. RadarOnline.com has learned that the actress is head over heels for her new daughter, and has been happily nesting at home with the baby girl, her son, Louis, and her boyfriend ever since finalizing the adoption.
The newest member of the Bullock family "has been fussier that Louis was at that age, and Sandy hasn't been getting a lot of sleep," an insider told RadarOnline.com. "The little baby has been very colicky, which has been stressful for Sandy. But even though Sandy has been sleep-deprived, she has never been happier!"
Article continues below advertisement
Boyfriend Randall "has been absolutely amazing helping Sandy with late night feedings, and keeping Louis occupied," the insider said. "Sandy is just overwhelmed with love for her two children, and her new relationship with Bryan."
RadarOnline.com broke the story: Bullock, 51, recently adopted the infant girl five years after adopting son Louis, and her new boyfriend has been 100% on board.
"Sandra made it quite clear to Bryan from the start that she's looking for a husband to raise kids with," the source previously told RadarOnline.com.
"She had the paperwork ready to adopt another child but really wanted to do it with the right man, and Bryan's been checking every box so far."
"Everyone knows how terrified she is of giving her heart away again, but Bryan's incredibly supportive, loving and a brilliant father figure" for Louis, 5, said the source. "Sandra says he's perfect."
Bullock's rep did not respond to RadarOnline.com's request for comment.