Legal Woes: Rosie O'Donnell Being Sued For Slander By Ex-Producer Of 'The View' -- Plaintiff Feared Assault!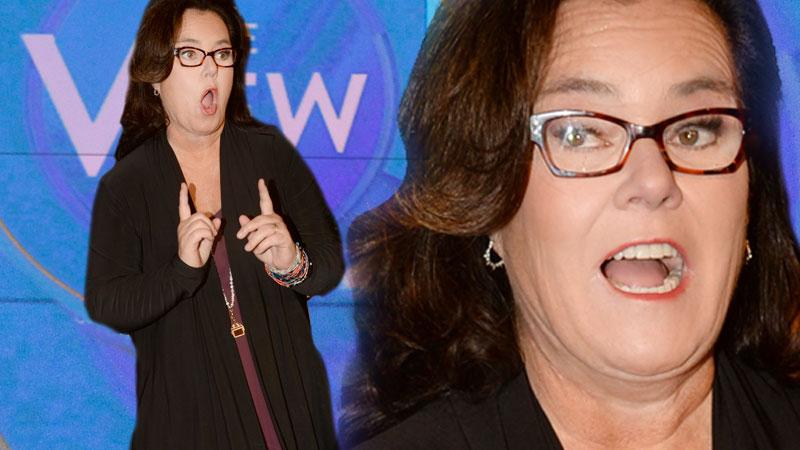 Jennifer Shepard-Brookman spent nearly 15 years as a producer on The View, but she alleges that she lost her job after Rosie O'Donnell slandered her name -- and now she's fighting back with a lawsuit!
According to The Hollywood Reporter, the former producer filed a complaint Thursday in New York state court, contending that O'Donnell was embroiled in a feud with show moderator Whoopi Goldberg, and would stop at nearly nothing to de-throne her. O'Donnell allegedly "accused Ms. Brookman of teaming with Ms. Goldberg to undermine Ms. O'Donnell." One of the ways that O'Donnell claimed that Brookman undermined her was by allowing Goldberg to cover the ISIS beheading of journalist James Foley -- a story over which O'Donnell felt a sense of ownership.
Article continues below advertisement
As retribution, Brookman claims that Rosie badmouthed her to fellow producers and high-level executives during a January meeting. "O'Donnell publicly accused Ms. Brookman of betraying professional and personal confidences and leaking certain sensitive information to the media," the complaint read. "To be clear, Ms. Brookman denies that she ever leaked any such information about the show to the media." Nonetheless, Brookman was subsequently fired from the show.
Brookman is suing O'Donnell for slander per se, seeking unspecified damages after O'Donnell allegedly "caused her to suffer intense emotional distress… destroyed her professional reputation, and led to her termination of employment."
In response to the suit, O'Donnell's attorney Nicolle Jacoby said, "The allegations that have been made by Jennifer Brookman against Rosie O'Donnell are baseless and Ms. O'Donnell will defend herself vigorously in court."