Ride Or Die! 'RHONJ' Joe Giudice Says 'Of Course' Teresa Will Move To Italy If He Is Deported — Preparing For The Worst!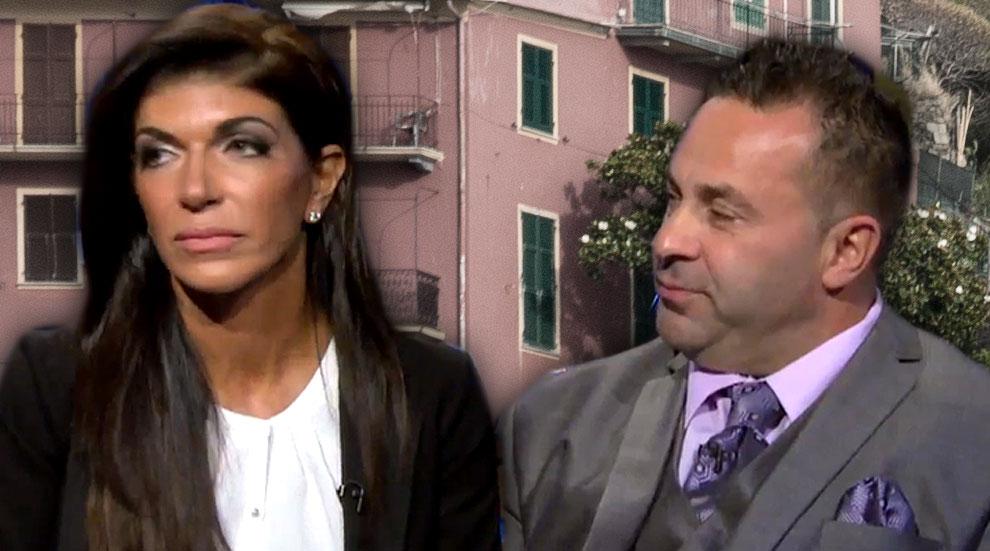 Real Housewives Of New Jersey cast member Teresa Giudice has spent the past several months serving out her prison sentence in relation to bankruptcy fraud, but as she draws close and closer to her release date, her husband Joe approaches the beginning of his own prison sentence -- as well as the possibility that he could end up deported back to his native Italy. But through all of the turmoil that lies ahead for the embattled family, Joe is certain that his wife will remain by his side.
Article continues below advertisement
Joe has admitted in the past that he is responsible for the legal woes that have befallen his family, but despite it all, he remains confident that Teresa and his daughters would follow him back to Italy in the event that he is deported after his prison sentence. During part two of three of The Real Housewives of New Jersey: Teresa Checks In, the family's attorney asked Joe, "If, God forbid, you had to go, do you see Teresa and the girls moving to Italy with you?"
Joe revealed that he and Teresa had already talked about the possibility. "Of course she would," he said confidently, while adding that he considered himself an American, and knows little about Italy aside from its food.
As RadarOnline.com has reported, it has been a rough journey for Teresa. Not only has she been strip searched in prison, but she has even had authorities threaten her livelihood by preventing her from filming RHONJ while she is on house arrest. To make matters worse, sources have reported that Joe has been cheating on Teresa while she has been away at prison.
Do you think Teresa should move to Italy if Joe is deported? Sound off in the comments section below!