Outrageous! Lawyers Claim DA Gave Prisoner Sex Session With Girlfriend For Cooperation In Case -- Judge Judy's Son Accused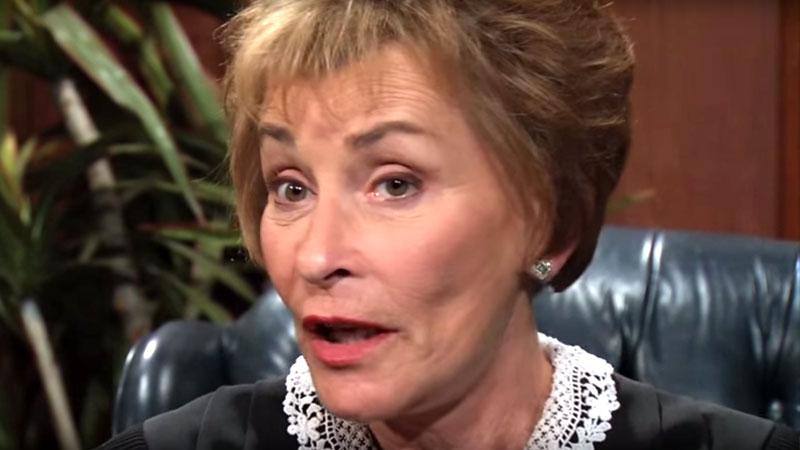 It's a case that would make Judge Judy speechless! New court filings in a case out of upstate New York claim that a prisoner was granted a secret sex session with his girlfriend behind bars in exchange for his cooperation in a criminal case against an "enemy" of Judy's own son, District Attorney Adam Levy!
District Attorney Levy has been prosecuting defense lawyer George Galgano for more than a year over claims he bribed a woman to keep her from testifying in a sexual assault case. Local news reports called Galgano Levy's "enemy."
Article continues below advertisement
A prisoner cooperating in that case against Galgano, Quincy McQuaid, was recently permitted to have sex with his girlfriend in the Putnam County District Attorneys Office conference room, new court filings claim. Both McQuaid and his girlfriend are scheduled to testify against Galgano.
A letter from McQuaid to the girlfriend was filed in court, allegedly describing the tryst. "So baby I do beleave sicwe added another first timer to the list," McQuaid reportedly writes.
The district attorney's spokeswoman, Michelle Verna, told Lower Hudson Journal News, "Your inquiry implies that an inmate who was in custody of either the PCSO (Putnam County sheriff's office) or Carmel PD was left unaccompanied or unattended. I suggest you reach out to them for comment."
She later said, "Any allegation that a defendant would be able to engage in sexual contact, while in handcuffs and leg shackles, and under the constant supervision of law enforcement, is frankly ridiculous. Even Houdini would be impressed."
Sheriff's Captain William McNamara added, "If the alleged conduct involving Mr. McQuaid did, in fact, happen while he was in the custody of the District Attorney's Office, and while he was inside its conference room as alleged, then it is the district attorney who should answer about such an egregious failure to exercise proper custody over him as ordered by the court."
Story developing.