Shock & Screams: Eyewitness Describes Terror Of Oregon College Massacre -- 'I Heard, BANG! BANG!'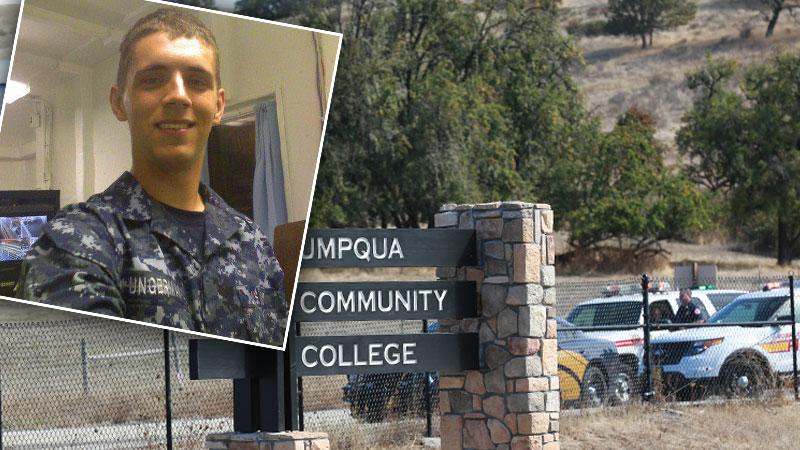 Umpqua Community College student Kenneth Ungerman was one of the lucky few to survive Thursday's horrific massacre on the Roseburg, Oregon, campus. Just hours after escaping death, he revealed to RadarOnline.com what really happened inside the terrifying slaughter.
"I was in the parking lot when I heard gunshots coming from the direction of Snyder Hall about 10:38 a.m.," Ungerman told RadarOnline.com. "I was waiting to meet someone when I suddenly heard a shot and then another shot. That's when it all happened!"
Article continues below advertisement
"I looked up and saw what appeared to be a young male going around the corner with a handgun," he continued. "It all happened so quickly. All I saw wa a young guy wearing blue jeans."
"I heard, 'Bang! Bang!'" he recalled. "I looked over and I saw this guy with a hand gun and I dropped to the ground. That's when I started hearing screams."
Ungerman, who served four years in the Navy stationed in San Diego, quickly relied on his training to get out of harm's way and help others avoid a terrible fate.
He and a classmate got in their cars and "drove down the road a ways, got out, and started stopping students from coming into campus," he said. "Once emergency vehicles started coming down, we moved the traffic out of there so they could get through. I just wanted to stay calm and help people get out of there, that's all."
As RadarOnline.com reported, authorities have confirmed the shooter, a 20-year-old male, is dead, along with 15 others.