History Repeating? Nicole Brown Simpson's Sister Claims She Narrowly Escaped Abusive Lover -- Inside Her Secret Hell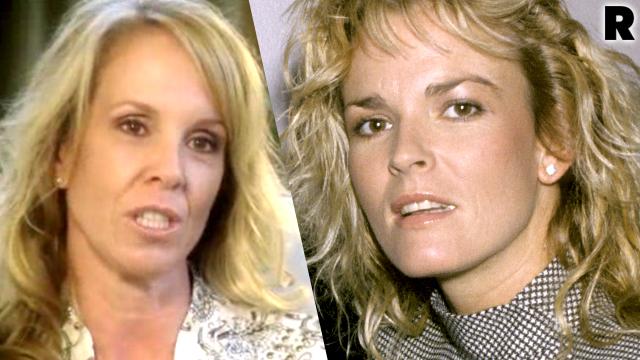 Before her grisly murder, Nicole Brown Simpson suffered verbal abuse from O.J. Simpson -- and even claimed he abused her physically too. But her tragic example was not enough to save her sister, Tanya Brown, from a similar fate. In a new tell-all, Tanya claims that she secretly suffered in an abusive relationship too!
Tanya makes the disturbing new claims in her new book The Seven Characters of Abuse, alleging that shortly after her sister's death, she lived with a man who emotionally manipulated her, financially took advantage of her, and made her life a living hell.
Article continues below advertisement
"After Nicole was killed I fell into a committed relationship … one day after being out when I returned home, it was as if my ex had stored up al lot his energy from the tip of is toes to the top of his head to explode when I walked in," she writes. "In anger, he yelled, 'Where were you? It's been 45 minutes and the store is only 5 minutes away!'…I knew nothing I said would calm him down."
"My ex had me move in with him even after knowing each other only a short time …" she explained, claiming that was a means of control. "He said he didn't want her spending time with her family and male friends. The prison was getting smaller."
Tanya says he even told her not to speak to other men in public, erupting, "I will not have my girlfriend known as the sl*t around town.'"
And in perhaps his cruelest cut, she says, he dared to desecrate the memory of her dead sister.
"I recall coming home one day after spending eight hours listening to my sister's murder trial," Tanya writes. "I was absolutely exhausted and began to cry, and was met with cruelty." Her ex, she claims, snapped, "It 's been almost a year; get over it."
Article continues below advertisement
But the breaking point didn't come, she claims, until her ex "maxed out my credit cards … He put bills in my name giving me bad credit and nowhere to turn."
"I later discovered he went into my mutual fund … He had forged 13 checks against my mutual fund and ruined my credit."
"My relationship never got to the point where I was concerned for my safety, but had I stayed, I do believe it would have escalated," she writes.
And luckily, she did find the strength to get out. Now, she's using the knowledge of just how insidious abuse can be to help other women.
The Seven Characters of Abuse is available now.