The Untold Story! Nicole Brown Simpson's Sister Reveals Shocking New Abuse Claims In Bombshell Book -- What The World Didn't Know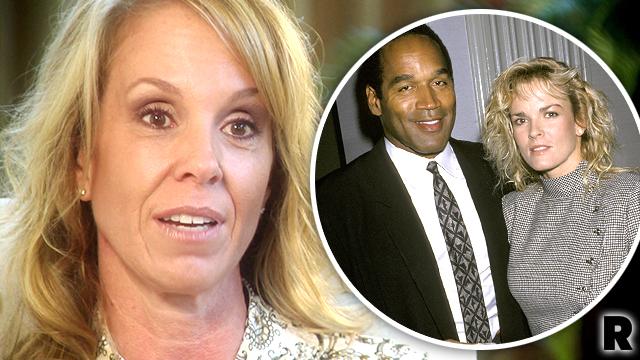 Nearly 11 years after Nicole Brown Simpson's murder, her sister, Tanya Brown, has revealed new details of her relationship with OJ Simpson in a shocking new book -- including why she thinks she was killed.
Brown's new book, The Seven Characters of Abuse, is co-authored with public speaker Carolyn Inmon and dedicated to her "sister Nicole, for giving us the voice to save so many who are victims and survivors of domestic violence," the authors state.
Article continues below advertisement
And it opens with a description of a disturbing scene allegedly taken from Brown's tragic life.
"'You're fat! You're stupid! You're ugly! You cannot do anything right!" the books begins. "Where are you going to go ?You don't have any skills! You are WORTHLESS!!! You are a fat pig, you are disgusting, you are a fat slob, and I want you out of my f***ing house! Let me tell you how serious I am. I have a gun in my hand right now … get the **** out of here.'"
"That is what the famous football player said to Tanya's sister Nicole," the book claims. "This is how it started. You know how it ended -- in a courtyard in Brentwood."
But Brown reveals she believes her sister may have lived if she'd timed her split from Simpson differently. Encouraging other women to make a comprehensive escape plan before leaving their abusive spouses, the authors write,"Do not just pick up and leave. Tanya's sister, Nicole, did that and look what happened."
MORE ON:
Nicole Brown Simpson
Article continues below advertisement
"Tanya's sister picked up, moved less than 2 miles away, got a divorce, and ended up dead," they state, insisting that every breakup with an abuser is "a potential murder case."
Simpson was not convicted of murder in the criminal case, but was found liable in a civil suit for wrongful death.
They urge other women to only tell one or two people about their departure, avoid using traceable credit cards and more in an attempt to distance themselves from their attacker.
Reminding women that every breakup with an abuser is a "potential murder case," they state, "Nicole was one of those victims who left, felt freedom, and then was murdered."