Nicholas Brendon Leaving Rehab To Attend Fan Convention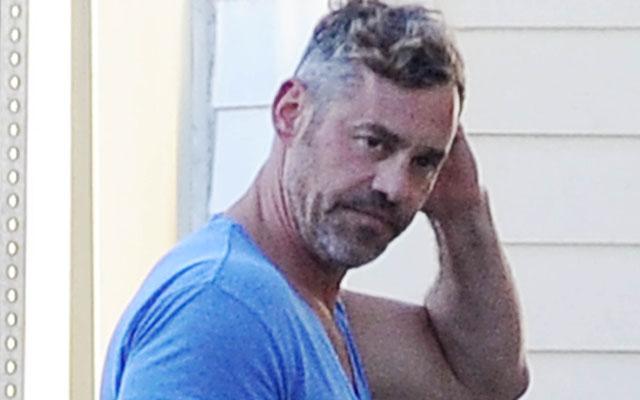 Is Nicholas Brendon placing his fame before his health? The Buffy the Vampire Slayer star announced this week that he was entering rehab for the second time this year -- just days after RadarOnline.com published video of his disturbing suicide attempt. But RadarOnline.com has learned he's already made plans to leave early, to attend a fan convention!
Brendon, 44, announced Monday night that he would enter treatment in Florida for 90 days. But just hours later, the Belgian fan conference company KLZ Events FanMeets excitedly confirmed his rehab stay would not interfere with his plans to fly to Europe for an event on December 12 and 13.
Article continues below advertisement
Tuesday morning they tweeted, "GREAT NEWS!! @nicholasbrendon agents just confirmed he will be available to come to #Brussels for #BuffyAngelFanMeet"
Although concerned fans responded to the tweet suggesting that may not be such a great idea, KLZ told RadarOnline.com that Brendon will have a sober companion on hand.
Fan events have proven to be risky ground for the struggling TV star in the past year. Last October, he was arrested for an incident at an Idaho hotel while in town for a convention. He apologized and checked into rehab.
But four months later, he was arrested for a drunken incident at a convention in Fort Lauderdale. And in March, he was arrested again in Florida at yet another convention. And in May, he was arrested in Myrtle Beach for public intoxication.
More recently, in Saratoga Springs, New York, Brendon had two run-ins with the cops on September 22 and 23, which were later categorized as mental health incidents.
Last week, RadarOnline.com revealed that Brendon had hit a new low, attempting to commit suicide on video. RadarOnline.com published the clip in the hopes that he would get help for his demons, and the news of his latest rehab stint on Monday seemed like a positive development.
Do you think Brendon is making the right decision by attending a fan convention during rehab? Let us know in the comments!