Exclusive
Another Arrest! 'Buffy' Star Nicholas Brendon Choked Girlfriend, Cops Claim -- Inside His Latest Meltdown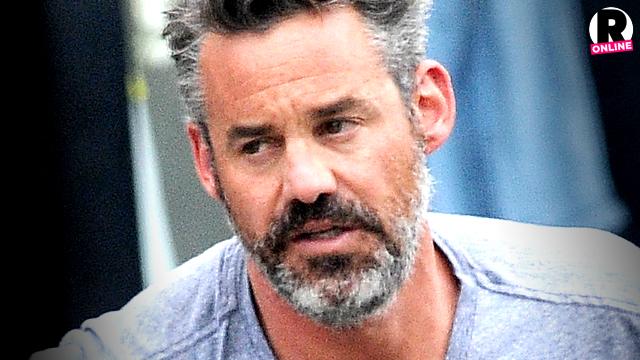 Troubled actor Nicholas Brendon was arrested Wednesday, RadarOnline.com has learned, after an apparent meltdown in Saratoga Springs, New York.
The Buffy the Vampire Slayer actor, 44, has been involved in three separate incidents with local police there over the last 10 days – the final one from last night, or Sept. 30, resulting in a slew of charges that include a felony.
A police spokesman told RadarOnline.com Brendon had two separate unspecified mental health incidents on Sept. 22 and Sept. 23, respectively.
Article continues below advertisement
The second, on Sept. 23, warranted a trip to the local hospital, police said.
"He didn't have any physical injuries," a spokesman told RadarOnline.com. "But he was in need of care. Let's just say he was having a really bad day."
Neither of those incidents resulted in an arrest or a citation, although such cannot be said for the far more serious events of Sept. 30, also in Saratoga Springs, home to Saratoga Casino and Raceway.
Police told RadarOnline.com they were called to the Springs Motel, just outside of the downtown area, by Brendon's girlfriend – an unnamed 33-year-old woman.
Authorities said Brendon allegedly choked her, stole her car keys, hurled her cell phone into the roadway, and threw a chair against the wall.
"There was alcohol involved," the police spokesman said, "although I can't specify how."
Brendon was charged with robbery in the third degree, a felony; two counts of criminal mischief and one count of obstruction of breathing, police said.
Article continues below advertisement
The Private Practice actor was arraigned in Saratoga Springs City Court on Thursday morning and held in lieu of $10,000 cash or $20,000 bond.
A court spokeswoman told RadarOnline.com he was due back in court on Oct. 6.
The actor has struggled to stay sober in recent months. He was arrested three times already over the past year, and entered rehab in June. He recently admitted, however, that he had fallen off the wagon again.