Senior Housing! Model Reveals Playboy Mansion Smells Bad & Frail Hugh Hefner Relies On Nurses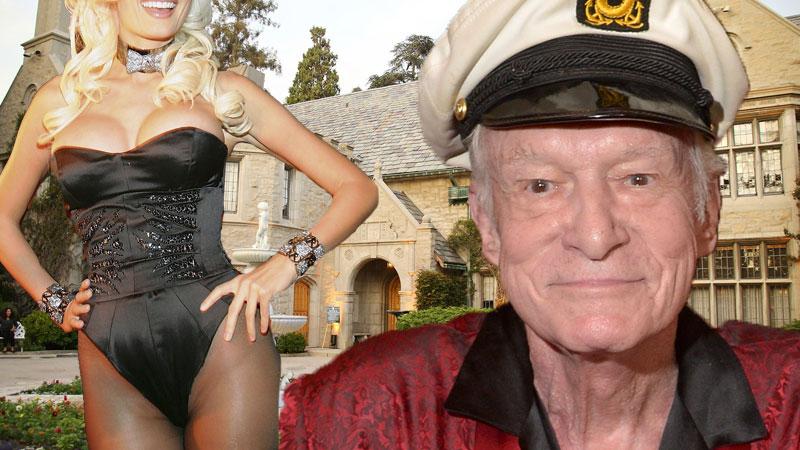 The Playboy Mansion is has hosted some of the most infamous parties in Hollywood history, but now, on the heels of the iconic magazine's announcement that it will no longer be a nudie publication, model Carla Howe reveals the true end of an era as Playboy founder Hugh Hefner is too old and frail to keep the party going!
25-year-old Howe is a current playmate, but unlike in the days of yore, that no longer means non-stop parties and endless sexcapades. The Playboy Mansion is no longer a "Place of excess with orgies and topless girls," Howe explained to The Sun. On the contrary, "Hef is so frail he goes everywhere with a group of nurses," she said, adding, "Most of the time all he wants is to play chess with his friends and watch old films."
Article continues below advertisement
But it's not just Hefner that is beginning to show his age. Howe says that the mansion itself is damp-smelling, and just plain out of date! "Hefner almost never leaves home and refuses to change anything in the mansion the whole place feels like it's stuck in the 1980s."
Even worse, Howe complains that the fare tastes like hospital food, and that the bunnies' 9pm curfew makes the place feel like a prison.