Billion Dollar Diva! Mariah Carey's Outrageous Demands For Upcoming China Gig Revealed — 'Always Gets What She Wants'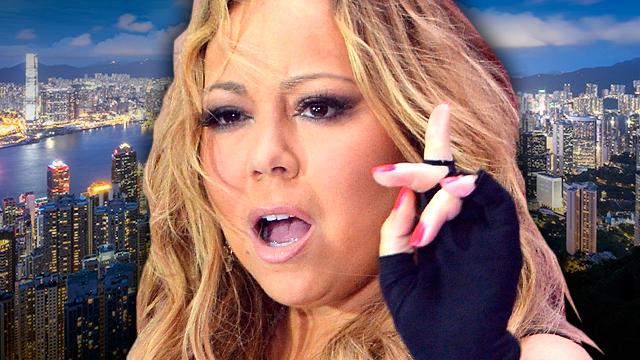 In one week, legendary singer Mariah Carey is heading to open a club called Studio City in Macau, China.
Even though the new casino is just one small investment for Carey's 4.5 billion dollar boyfriend James Packer, a source close to the production of the upcoming one-night show in Macau tells RadarOnline.com exclusively that she is already making some outrageous demands!
"Mariah is charging millions of dollars to perform at this event and, if the first night goes well, she will be booked for a couple more nights," says the source.
Article continues below advertisement
The 45-year-old platinum selling artist, who continues to draw a huge crowd at her residency in Las Vegas at The Colosseum in Caesars Palace, is having her whole entire entourage fly out to China on private jets to be with her.
The source adds that, on top of air-fare and hotel, she always splurges on herself and her inner circle.
"Mariah loves to spend money on herself and she also loves to spend James's money," the insider tells Radar.
"She has told the event people in China that they better be ready for her and she wants only the top of the top suite, service, clothes and more perks. That's on top of her multi-million dollar deal."
Do you think Mariah Carey is worth the money? Tell us your thoughts.