Marc Jacobs At Center Of 10-Man Orgy At NYC Home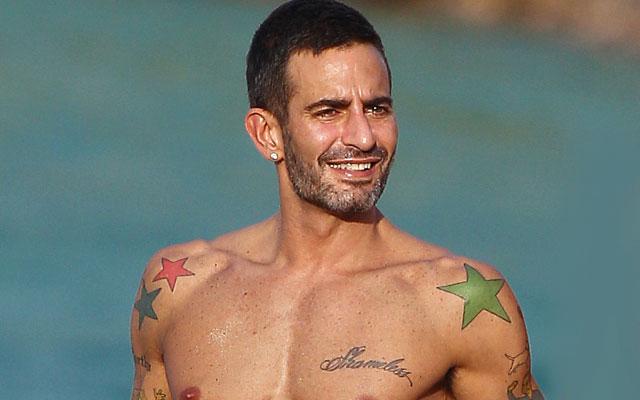 Openly-gay designer Marc Jacobs held a 10-man orgy with men all "in their 20s" who he met off the app Grindr, RadarOnline.com has learned.
"People weren't as good-looking as I expected," an insider at the bash told the NY Post, making a reference to the designer's Brazilian beau from 2008 until 2010. ''I expected Lorenzo Martone beautiful.
"They were average, chill people who didn't have any attitude, which was really nice."
Article continues below advertisement
The former Louis Vuitton director, who admitted to using the app last year in a Paper Magazine piece, invited partygoers with a trio of revealing body shots, according to the source.
Drugs such as GHB and crystal methamphetamine were present at the get-together, the insider told the paper. (Jacobs has claimed to be sober for years.)
Jacobs directly addressed the story via his Instagram page Monday, calling the bash mild, and calling out the paper's source for the story.
https://instagram.com/p/9U9cR2mJC6/?taken-by=themarcjacobs
"To whichever guest benefitted from calling this misinformation into the Post," the 52-year-old fashion maven wrote, "I only wish you good health, happiness, and a long life to enjoy taking advantage of the kindness of strangers and talking s**t about others. #reallyqueen?"
A spokesman for his fashion house told the paper the item was "nothing we would comment about as a company."