Diva Behavior! Madonna Reserves Separate Seat On Her Private Jet For Religious Books – Plus, Her Anti-Aging Machine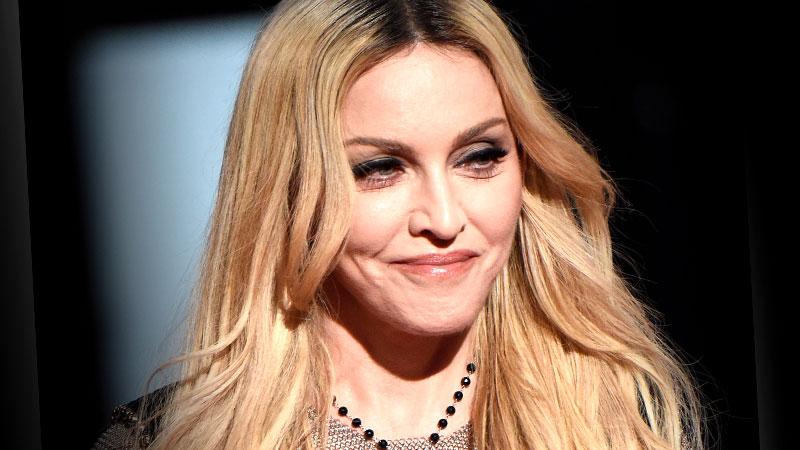 Madonna takes her traveling rituals very seriously!
The pop queen has reportedly been toting an anti-aging machine – similar to the machine Michael Jackson thought would help him live to 150 – around the world with her, but RadarOnline.com has exclusively learned that the singer also requires a separate seat on her private jet for her religious books -- and more!
Insiders on Madonna's Rebel Hear tour dished on the $14,000 anti-aging machine, which applies a special rejuvenating serum to the skin.
Article continues below advertisement
"She has one in each of her six homes, and now she won't leave home without one," one source revealed, adding, "I don't know if it works or not, but Madonna looks pretty good for a 56-year-old."
But what really has her tour insiders talking is the star's devout practice of Jewish spiritualism .
"She demands an assigned seat on her jet for the Torah, books of Jewish scripture and other sacred Jewish writings," the source told RadarOnline.com. "She even demands extra hotel rooms for guests on the Jewish Sabbath, and has it written right into the rider with her list of hotel demands."
But that's not all when it comes to Madonna's travel requirements. The Queen of Pop demands an extra-firm mattress and even tells hotels to put a board beneath it if it's not firm enough! To further ensure a good night's sleep, she asks hotels to completely black out her windows, even using black-out paper, if necessary.
To explain all the fuss around Madonna's demands, the insider said, "She works hard, so she needs to sleep hard."
As RadarOnline.com previously reported, Madonna was accused of terrorizing her tour dancers during preparation for the tour, with another source calling her "a real piece of work."
The Rebel Hear Tour hits North America and Europe through January, followed by Australia and Asia in February.