All New Drama! Lisa Vanderpump Reveals Secrets About The Upcoming Season Of 'RHOBH' – What's In Store For Season 6?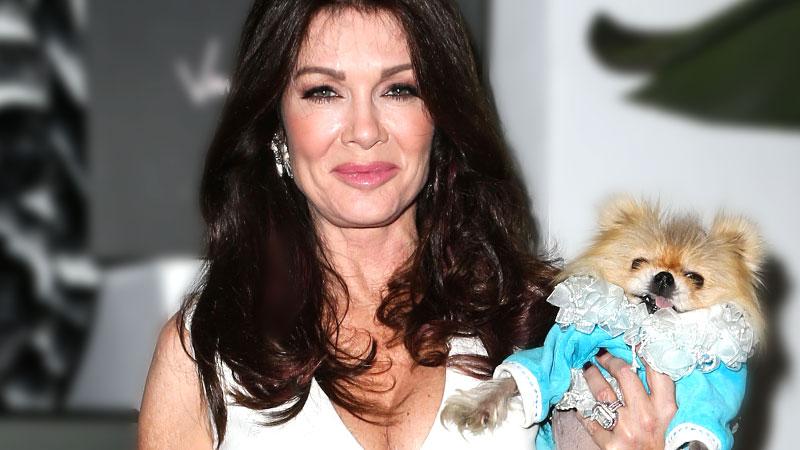 With a new cast comes new drama! RadarOnline.com spoke exclusively to RHOBH veteran Lisa Vanderpump about the changes to expect in the upcoming season – including how she feels about not having to work with Kim Richards any more, her relationship with Kyle and more!
Recently, it was announced that the two new cast members recently added are Kathryn Edwards, who is married to retired NFL player Donnie Edwards and Erika Jayne, who is married to top attorney Thomas V. Girardi.
Article continues below advertisement
"It's going to be a lot different in Season 6 because of the cast changes," the 55-year-old veteran housewife says. "Already lots of different types of dynamics are coming into play, as well as all new arguments caused by differences of opinion."
As RadarOnline.com previously reported, in Season 5 of Bravo's hit show, Kim Richards' sobriety – and lack thereof – caused a lot of tension in the cast. But According to Vanderpump, the tensions that it caused still linger!
"I saw Kim recently and I wish her well. She is doing good and I think sobriety is more important than any reality show she could be on. She looked happy and good and she was with her sister Kyle. Those are all positive things and it is definitely moving forward," Vanderpump said at the Celebrating Women of EVINE Live event at her restaurant, Villa Blanca in Beverly Hills, on Tuesday night.
"Kyle and I have been in a good space for a long time," she adds, "I love and adore her and it's been a difficult journey for her. I support her, but there is still residue from the dynamics and the way things changed.
Article continues below advertisement
"Then you start filming again and old conversations get brought up. That's life, isn't it? Having Kim gone is different, but there are other dynamics and now there are other differences of opinion to keep it interesting," Vanderpump says. "That is what makes us so fun to watch!"
But the RHOBH is not the only thing that Vanderpump is passionate about. She is also heavily involved in the current campaign to stop the slaughtering of innocent dogs in China called Stop Yulin Forever.
"It has been a huge amount of work for our upcoming march on October 4th in Los Angeles," Vanderpump tells RadarOnline.com. "I have been working to get permits and this cause is now going international. People are going to join across the world and help to stop this from ever happening again."
"I have been given a platform to help make big changes in the world and I am very grateful for it," Vanderpump says.
Do you think that RHOBH will be better now that Kim is gone? Tell us your thoughts in the comments below.