Exclusive
'Real Housewives Of Beverly Hills' Is Too Fake! Producers Want New Cast Members To Be REAL Friends With The Ladies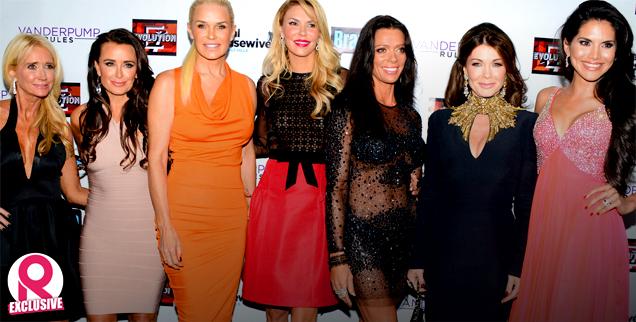 Article continues below advertisement
"Flipping Out's Jenni Pulos has worked for boss Jeff Lewis for over ten years. It results in an inside look into their lives.
"Producers want the new cast members of the Real Housewives of Beverly Hills to be friends with the ladies. Yes, Kyle Richards and Lisa Vanderpump had been acquaintances for several years before appearing on the show, but it wasn't a friendship."
Although the ratings have been higher this season, with the Brandi Glanville racist comments and massive breakdown in the friendships, having all random women on the show is what the Bravo execs want to change.
Article continues below advertisement
"Both Lisa and Yolanda are telling Shiva she needs to join the cast and they want her to appear on the next season," a source told RadarOnline.com.
"Shiva is not only gorgeous, but she is a true class act. Everyone loves her. In fact, despite being divorced from Mohammed, Yolanda encouraged him to marry Shiva. Yolanda and Mohammed have remained very close after their divorce because they have three children together.
"Lisa would love to have Shiva on the show because they are friends, and as viewers know, she isn't popular with other ladies and could use another ally!"
Do you think real friends would make for better TV? Tell us in comments!