Leah Claims Corey Only Wants Custody For Money, Daughters 'Miserable' With Him!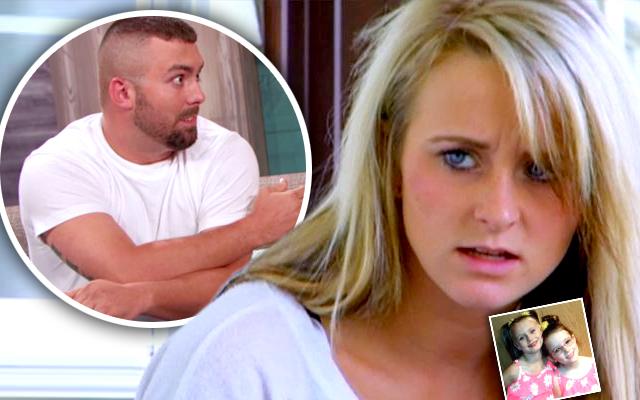 Corey Simms has repeatedly said he just wants what's best for his daughters. But Leah Messer is accusing her ex-husband of having much more sinister motives in his fight for full custody of their twins, 5-year-old Ali and Aleeah.
"I think child support has a lot to do with his motivations," the Teen Mom 2 star, 23, tells Us Weekly in a bombshell interview, explaining that he previously paid her $800 a month.
Article continues below advertisement
Now that Simms, 25, has primary custody of the girls after a judge's ruling earlier this month, he would presumably be ordered to pay Messer much less.
The MTV queen's angry allegations will likely infuriate Simms, who has long insisted he only wanted custody to give the girls a stable life. On the last season of their reality show, he accused Messer of abusing drugs, slacking on the twins' laundry, failing to cook them breakfast and bringing them late to school. (RadarOnline.com exclusively reported Messer's problems with prescription painkillers and subsequent downward spiral last summer.)
In another shocking move, Messer also alleges the twins are "miserable" living with their father five days a week— and that the feisty Aleeah may even attempt to break free.
"Aleeah's talked about running away," she claims, adding that the girls miss their mother terribly.
Are you on Team Corey or Team Leah? Sound off in the comments.