Lamar Odom's Former 'Mr. Fix It' Drug Dealer Claims Star 'Spent $50K On Cocaine' In 3 Years, Even Smoked Before NBA Games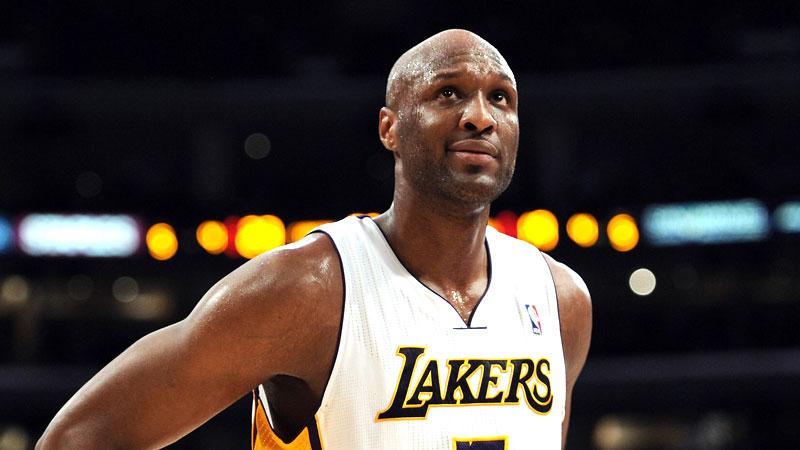 Lamar Odom's struggle with drug use has been a problem for sometime. Cited as the reason behind his divorce from Khloe Kardashian in 2013 and reported a significant issue during his run with the NBA, the star is no stranger to substance abuse controversy.
But as the athlete clings to life following an overdose inside Nevada's Love Ranch brothel, RadarOnline.com has learned exclusive secrets from Odom's former drug dealer.
Article continues below advertisement
According to the star's once New York-based "Mr. Fix It," Odom smoked more than $50,000 worth of cocaine from 2010 to 2013, even binging before NBA games!
"He's a pretty nice guy to be honest with you, but he's becoming … his problem seems to be becoming a bigger problem," the dealer shared told RadarOnline.com in 2013, adding that Odom "likes to party."
"In my experience, he literally likes cocaine — he is a cocaine guy. He likes to smoke it," the anonymous dealer added.
He also alleged that on one occasion, in the winter of 2013, Odom bought drugs and used them shortly before he played a game with the New York Knicks at Madison Square Garden.
"I know it for a fact because I sold him the stuff and saw him smoke it," the man said. "He spent about 16 grand."
"In one sitting?" RadarOnline.com asked.
"More or less, yeah," the dealer responded.
Watch the Video on RadarOnline:
As RadarOnline.com previously reported, despite his increasingly concerning troubles, the basketball star refused to enter treatment, even after two of his best friends passed away from overdoses in the summer of 2015.
Article continues below advertisement
"Dude, you are a drug addict," the drug dealer told Odom, via RadarOnline.com, at the time. "This is becoming to the point where you could lose your life."
As RadarOnline.com previously reported, Odom had track marks on his arms — and cocaine and opiates in his system — when he was discovered unconscious at the Ranch just two days ago.
Medical professionals treating the ex-NBA forward at the Sunrise Hospital and Medical Center in Las Vegas confirmed the presence of drugs in his system, which noted that crack cocaine abuse was responsible for the fluid that had built up in his lungs.