Revealed: Lamar Went On Wild Week Long, $5,000-A-Day Bender Before He Checked Into Brothel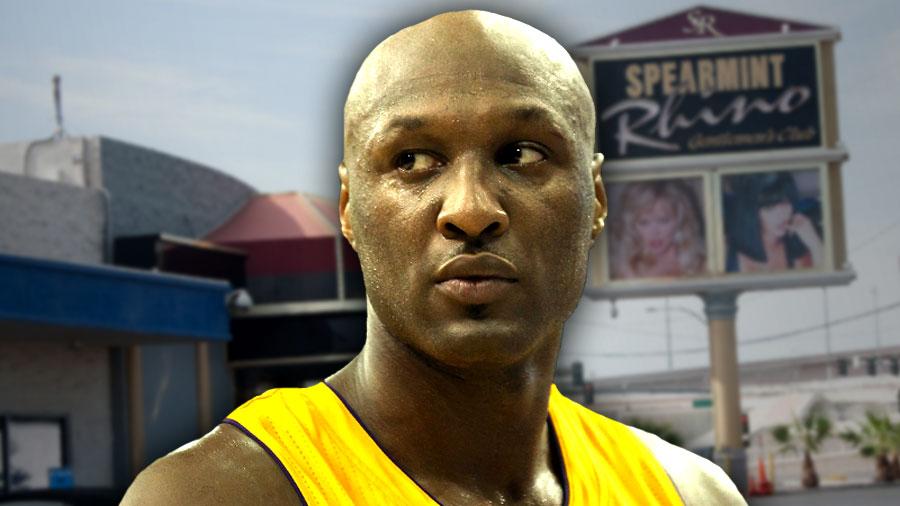 Before Lamar Odom headed to Dennis Hof's Love Ranch South in Pahrump, NV, on Oct. 10, the ex-NBA player began his fateful party spree at The Spearmint Rhino—a high-end gentlemen's club in Las Vegas.
A dancer in the club tells Star exclusively that Odom spent five consecutive days in the club's VIP room—where he allegedly demanded sexual favors from employees—just a week before he was found unconscious at Hof' love pad.
Article continues below advertisement
"He was spending money like crazy and partying here in our VIP room for a week straight," the young woman says.
"I heard he was blowing through our funny money like crazy," adds the tipster, who notes Khloe Kardashian's 35-year-old ex-husband was splashing out more than $5,000 a day on liquor, non-stop lap dances and VIP treatment. "He was making all the girls drink and party with him."
But his reality star fame wasn't enough to get him everything he desired at the club and employees declined the former NBA star's sexual advances. "My boss asked me to entertain him, but I refused cause I heard he was difficult and demanding," the insider explains.
And the source wasn't the only dancer who had complaints: "A lot of girls refused to work for him."
After Odom partied through the list of willing ladies at the club in less than a week, he moved to Love Ranch South, where he was found unconscious on the afternoon of Oct. 13 and rushed to Sunrise Hospital in Las Vegas, where he remains in a coma.