Khloe 'Ready To Roll' On Booze-Themed Talk Show After Lamar Overdose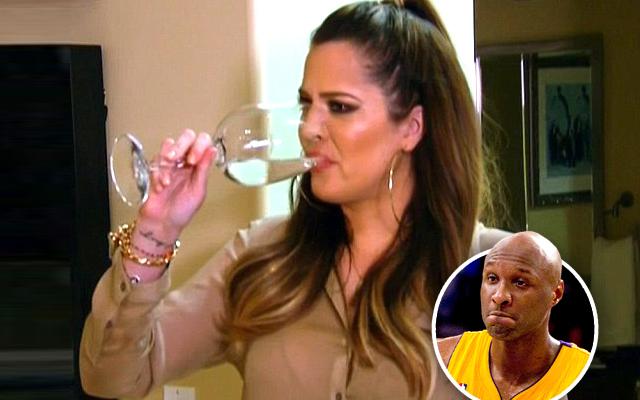 The show must go on! Scott Disick and Lamar Odom's ongoing and very public battles with addiction aren't stopping Khloe Kardashian from moving ahead with her booze-fueled talk show, Kocktails with Khloe.
Following delays in production due to Odom's crisis, RadarOnline.com has learned from a network insider that the reality star has assured executives that it won't stop her work.
"Khloe was asked to meet with them this week because they really wanted to make sure that she will be okay with this," said the source.
Article continues below advertisement
"They needed to know that they are not wasting all of this money on production only to have her back out last minute."
But even after several of her close friends dropped dead in recent months due to addiction, plus her husband Odom's's drug overdose AND her own sister Kourtney's family being destroyed because of booze, the insider says that "Khloe said that she is ready to roll" on the show that will have her drinking every single day of work.
"Khloe basically said that she is not going to stop drinking because Lamar and Scott can't handle their sh*t," the source told Radar.
"She told the executives that she is ready to get back to work," and the show is slated to premiere in December.
Do you think that Khloe Kardashian's show will be a success? Tell us your thoughts in the comments below.