ANOTHER One Of Khloe Kardashian's Friends Found Dead –– Celeb Jeweler's Hit-And-Run Killing Marks 3rd Pal She's Lost In 35 Days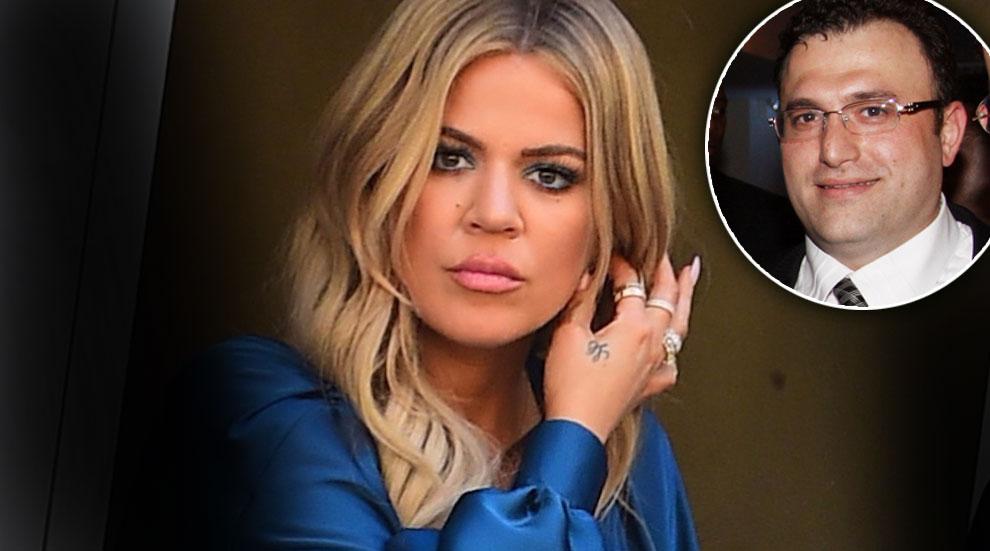 It's been a cruel summer for Khloe Kardashian, who has lost her third friend, celeb jeweler Aron "Eric" Aranbayev, in just more than a month's time.
Aranbayev, who ran Manhattan's Rafaello & Co., died at 40 after he was ran over by a driver of a Dodge Magnum in a Queens hit-and-run late Sunday evening. The fatal hit was on purpose, as the NY Post reports that after Aranbayev hollered at the motorist to slow down, the person in the Magnum stopped, backed up and ran over the jeweler (who had four children) before fleeing the scene.
Article continues below advertisement
"We have no idea who could do this, he had no problems with anybody," Aranbayev's cousin Gabriel Jacobs told the paper. "Everybody loved him."
It's the third premature death of one of Khloe's friends in five weeks, as she's also mourned the passings of 37-year-old Jamie Sangouthai June 14 and 30-year-old Bobby Heyward June 22, with both deaths linked to drugs.
Following Heyward's death, insiders told RadarOnline.com, "No one is leaving Khloe's side right now because she needs a lot of support to get through this, but right now she is inconsolable."
Sources last month told RadarOnline.com that there were growing fears among Khloe's family and friends that the 31-year-old beauty was "involved with the wrong crowd"
Aranbayev catered to a roster of celeb clientele that also included Jay Z, T.I., Drake, Busta Rhymes and Swizz Beats, the latter two paying tribute to their fallen friend on social media.
https://instagram.com/p/5csvOJsILJ/?taken-by=conglomerateent
https://instagram.com/p/5Z5Nb7yDH3/?taken-by=therealswizzz
Aranbayev's relatives are offering a $25,000 reward for info leading to the capture of the motorist who hit him. Those with info should contact investigators with the NYPD's 112th Precinct, at 718-520-9311.