Kendra Wilkinson's Dad Reveals Bombshell Secret On 'Kendra On Top' -- Watch The Shocking Reveal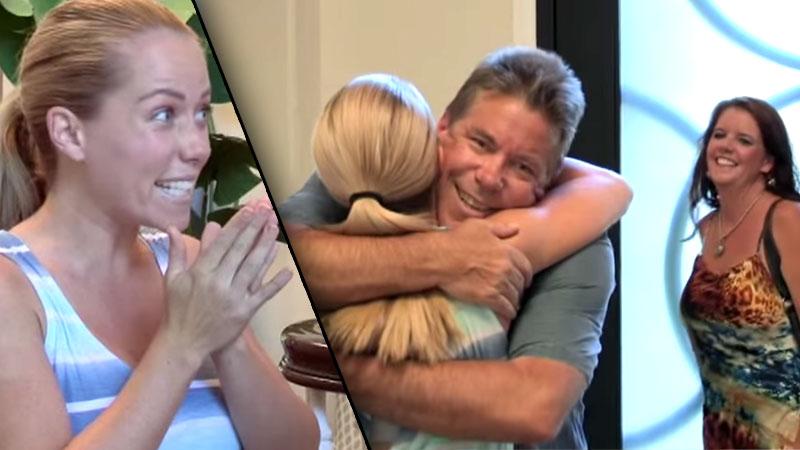 No stranger to family drama, Kendra Wilkinson was shocked when a recent reunion with her dad took a shocking turn.
The shocker, caught on cameras for the upcoming episode of Kendra on Top, is the focus of a preview clip obtained by Radar.
Kendra's mom, Patti Wilkinson, has claimed that dad Eric abandoned Kendra when she was a child, but he's now back in her life -- with a big surprise for her.
"Normally I hate surprises," Kendra says to the camera before her dad introduces her to his new girlfriend.
Article continues below advertisement
"Well I told you I had a little surprise for you," he admits and then tells her "Amy's my fiancée."
Check out Kendra's shocked reaction and tune into Kendra on Top tonight, Friday, October 16, at 9/8c on WeTV.
---