Kendra's Feud With Mom Explodes! Wilkinson's Mother Prepares Legal Papers After Reality Star's Abuse Claims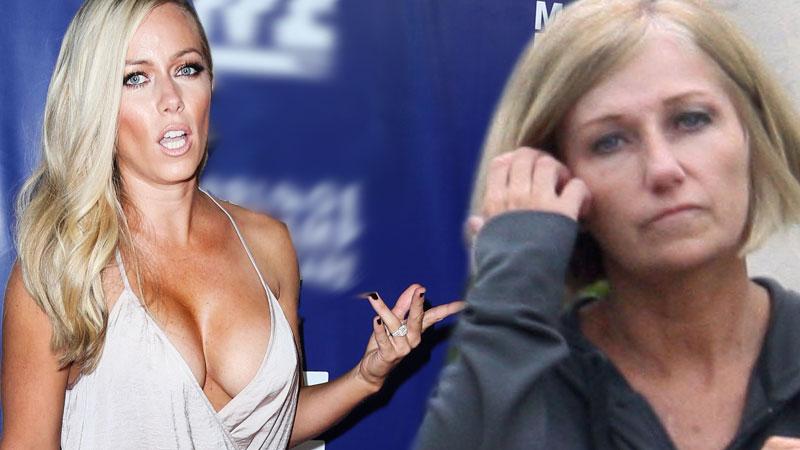 The bitter feud between Kendra Wilkinson and her mother Patti Wilkinson keeps on getting worse! RadarOnline.com has exclusively learned that the reality star's mother is preparing to serve her legal papers to stop the bitter back and forth once and for all.
As RadarOnline.com first reported, Patti was in the process of looking to secure an attorney after Kendra called her mother a "sadistic abuser" and compared their relationship to "rape" on her reality show, Kendra On Top.
Article continues below advertisement
Now, RadarOnline.com can exclusively confirm that Patti is proceeding with legal actions -- and even getting ready to serve Kendra with a cease and desist letter to get her to stop talking about their relationship!
"Patti is looking to get an attorney not to sue for badmouthing her, but serve Kendra with a cease and desist to get Kendra to just stop talking about her altogether," a source close to the family told RadarOnline.com. "She's not looking for monetary compensation – she just wants it to stop."
"For Kendra to say the cruel and hurtful things she is saying about her mother is unfair, they are not true," the source said "She's trying to make her mom sound like this villain, but Patti is not this nasty person."
Meanwhile, the source said the whole family war is taking a toll on Patti.
"Patti is absolutely devastated over this," the source continued. "She wants nothing more to have a relationship with her daughter and grandkids."
Article continues below advertisement
"At this point, Patti would like nothing more than for Kendra to not talk about her and just wants Kendra to keep her mouth shut about her."
Unfortunately, the legal maneuvers could backfire.
"Kendra will take it and run with it," the source predicted. "That will be a whole other bunch of episodes drawn out."
But despite it all, Patti still loves her daughter.
"All Patti wants is to have a relationship with her daughter," the source concluded.
As RadarOnline.com has reported, the mother and daughter duo briefly reconciled last year after Kendra's husband cheated on her with a transsexual model.
But after just two months, Kendra started the war again when she trashed her mom on Marriage Bootcamp during a bitter confrontation.