Courtship Back On? Josiah Duggar Cozies Up To Ex Marjorie Jackson At Sister Jill's Fundraiser— See The Tell-Tale Photo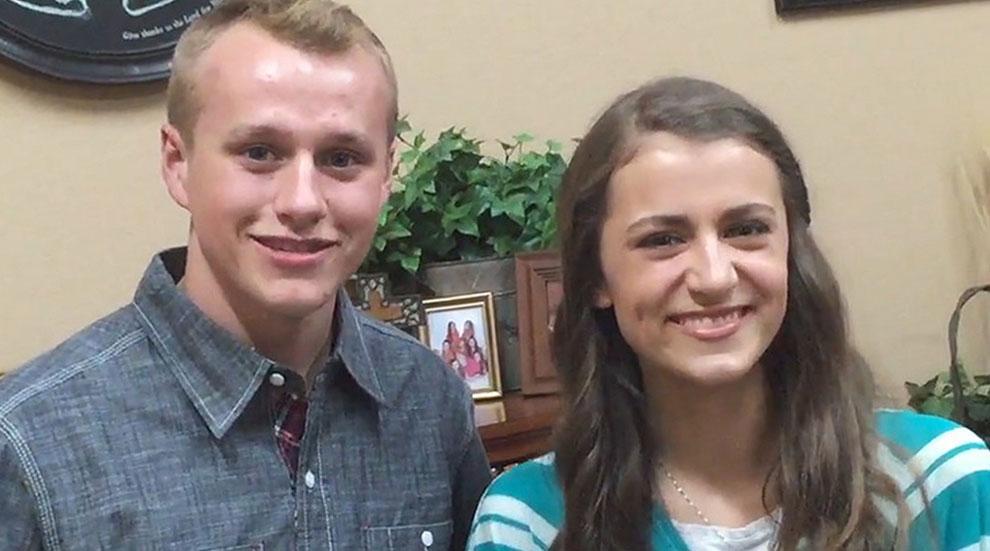 After RadarOnline.com revealed that Josiah Duggar and Marjorie Jackson had split in the wake of Josh's sex scandal, the former 19 Kids And Counting brother deleted all photos of his onetime girlfriend from his social media pages.
But perhaps the bitterness has subsided— and the Christian teens are giving their courtship another go.
On Sunday, Josiah's sister Jill, 24, and her husband, Derick Dillard, 26, posted a photo to his Instagram from a fundraiser the couple held for their controversial missionary charity.
Article continues below advertisement
The picture looked innocent enough— but observant fans noticed that a girl looking very similar to Jackson, 17, was seated next to Josiah, 19, in the snap's far right side.
https://instagram.com/p/8Y8-rLmCQN/
"Is that Marjorie next to Josiah?!" one asked.
"I spy Si and Marjorie!" said another.
The Duggars have yet to comment on the young pair's status.
Following Radar's report of an apparent breakup, the family confirmed Josiah and Jackson's split on August 5.
"Both Josiah and Marjorie have enjoyed getting to know each other and to build their friendship over the past months," the post read on the Duggars' official Facebook page. "A few weeks ago Marjorie and Josiah agreed to end their courtship, keeping in step with what they believe the Lord's will is."
The breakup suspiciously occurred just weeks after Jim Bob and Michelle's eldest son Josh, 27, was discovered in May to have been investigated by police for sexually molesting five minor females, including at least two of his own sisters.