Breakup Bombshell! Jenelle Evans Loses Custody Of Dog After Abuse Scandal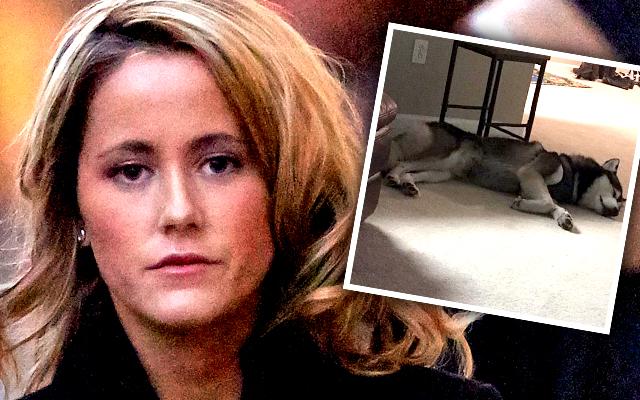 Jenelle Evans was in the dog house last year when Teen Mom 2 viewers accused her of mistreating boyfriend Nathan Griffith's pup while he was behind bars. But now after the breakup, RadarOnline.com has exclusively learned, the Huskie that the couple shared is back with his owner.
Griffith recently posted pictures with Mugen, a Huskie Wolf, and a source close to the situation told RadarOnline.com that after a 14-month absence, the canine has returned home.
Article continues below advertisement
"That was Nathan's dog before he even met Jenelle," the friend told RadarOnline.com.
"He brought Mugen back from Ohio but the saddest thing was the dog seemed to get really scared when they got near Myrtle Beach. It was like he remembered being there and hated it."
MTV ran a disclaimer after the notorious Teen Mom 2 episode showed the alleged abuse, and Evans apologized for her treatment of the dog. But the friend told RadarOnline.com that the dog's time with her seemed to have lingering effects.
"In the car near Evans' old home, Mugen hid his face in the seat and wouldn't even look up," the source claimed. "It was weird. He was acting really funny."
Now, Evans and Griffith are enmeshed in another custody battle, over their young son, Kaiser. But Griffith has sole and permanent custody of the dog.
"Jenelle hasn't seen the dog since he's been back at all," the source told RadarOnline.com.
Do you think the dog is safe with Nathan? Sound off in comments below.