Halle Berry & Olivier Martinez Divorcing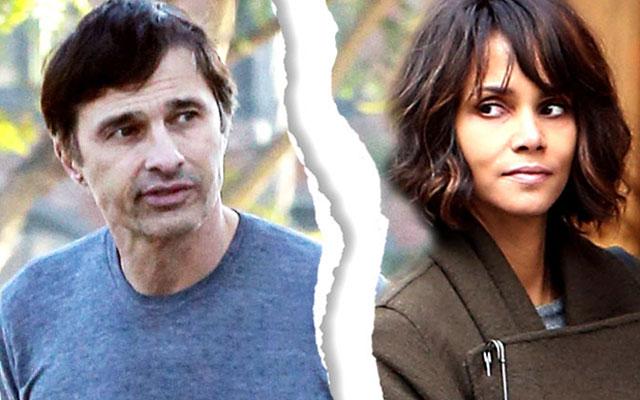 Halle Berry and husband Olivier Martinez are officially divorcing after only two years of marriage!
As RadarOnline.com reported exclusively, the picture-perfect couple's marriage has been rapidly crumbling leading up to the split. Berry and Martinez, who have a one and a half year old son Maceo, have been living apart -- he in Malibu, and she in the Hollywood Hills. They've gone months without being photographed together this year, and were last seen together on October 17.
Article continues below advertisement
Additionally, Berry was spotted recently without her wedding ring. A family friend told RadarOnline.com weeks ago, "It seems Halle and Olivier have finally hit the end of the road. They've weathered a lot of ups and downs in their relationship – but recently, Olivier has been completely MIA!"
One of the major storms that couple had been trying to weather was Martinez's temper, according to a source. After witnessing multiple physical altercations, including one in which Martinez beat up Gabriel Aubry, the father of Berry's seven-year-old daughter Nahla, Berry allegedly demanded that Martinez seek counseling if he wanted to stay married to her. But alas, it appears that it is now too late for the couple to save their troubled marriage.